Dunmore Pineapple
See the Unusual building design of the week series here.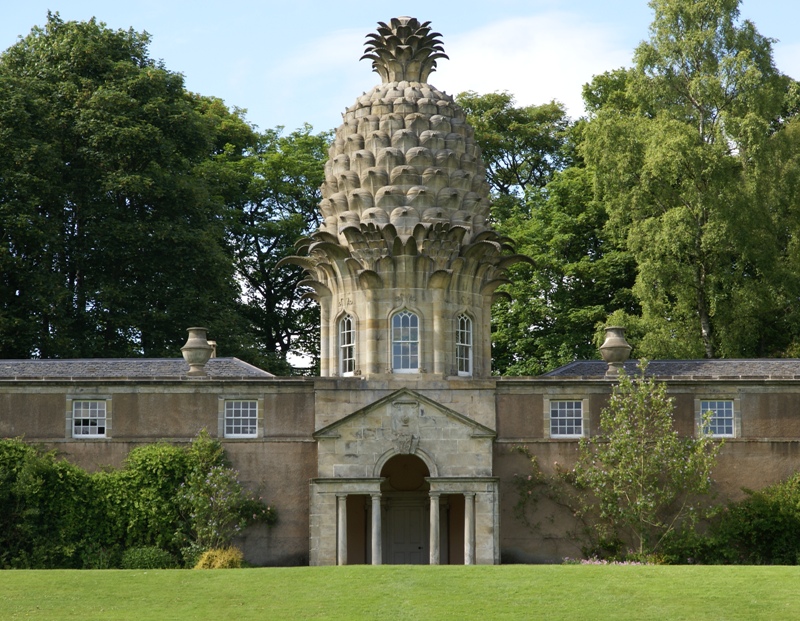 The Dunmore Pineapple is an 18th century summerhouse building with a giant stone pineapple as its central architectural feature. It is located in Dunmore Park, in Stirlingshire, Scotland, and has been described as one of the United Kingdom's greatest follies, and 'the most bizarre building in Scotland'.
The two-storey building contained a hothouse and was built around the time of 1761 by John Murray, the 4th Earl of Dunmore. The hothouse was used, among other things, for growing pineapples which were considered to be exotic fruit that travelers to the Indies and America would bring back as trophies.
The pineapple is around 14 m high and is intricately carved in stone to form an elaborate cupola on top of an octagonal pavilion. Conventional architraves put out shoots and end as stone-shaped 'prickly leaves'. According to its intended purpose as a hothouse, the walls are of double construction with a cavity for the circulation of hot air.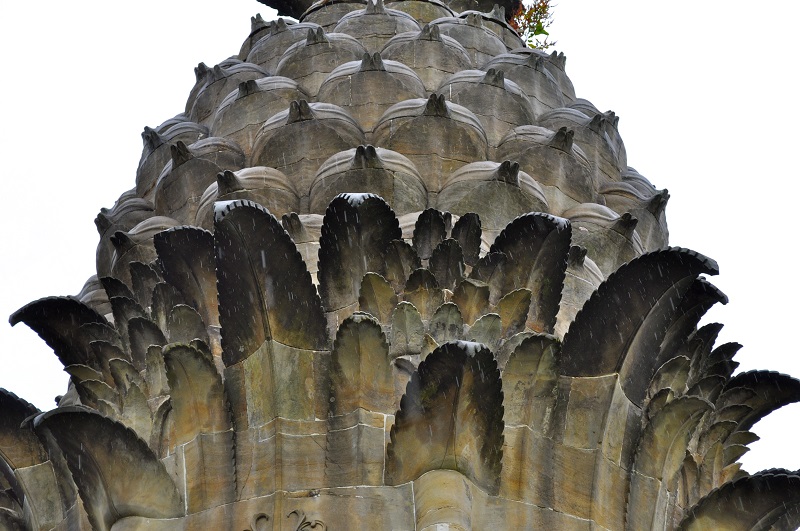 The stones are graded in such a way that water cannot collect anywhere. The base of each leaf is in fact higher than it appears when viewed from below, so that the rainwater drains away easily from the higher parts.
The Dunmore Estate was broken up and sold in 1970. The lot that contained the summerhouse and large walled garden was given to the National Trust for Scotland. They in turn, leased it to the Landmark Trust who set about restoring the building. In 2014, they made the building available to the public as rentable holiday accommodation.
IHBC NewsBlog
IHBC President reminds on nominations for 2018 Marsh Awards – closing 28 Feb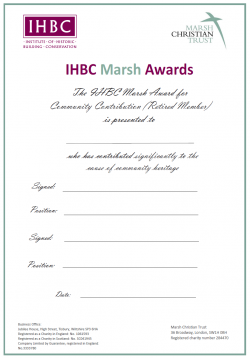 IHBC President David McDonald is encouraging members to consider nominations for the newly launched Marsh Awards.
---
IHBC - Heritage from the doorstep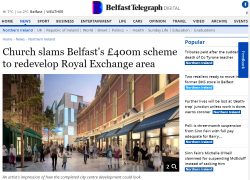 Church slams Belfast's £400m regen scheme due to 'lack of attention to… preserving or enhancing character'.
---
IHBC CPD reminder – Historic England Heritage Planning Case Database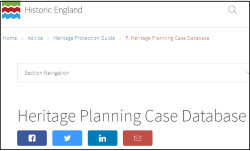 HE publishes database to search for appeal and call-in decisions on planning permission affecting heritage assets and listed building consent in England.
---
Cadw research update on preservation of listed buildings in disrepair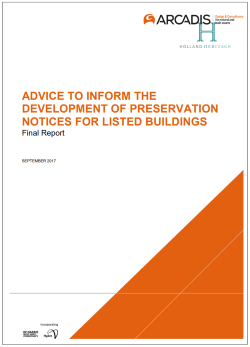 The research relates to how the Historic Environment (Wales) Act 2016 can allow Welsh Ministers make regulations to give LAs new powers to issue 'preservation notices'.
---
Scottish Government publish key findings from the SHCS 2016

Key findings from the Scottish House Condition Survey (SHCS) 2016, include energy efficiency ratings, carbon emissions, Scottish Housing Quality Standard and disrepair.
---
Threat of legal action leads NP to defer planning decision on new homes for locals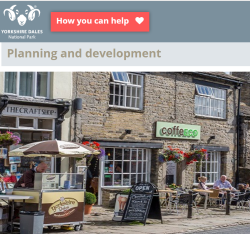 Yorkshire Dales National Park Authority has deferred a decision on whether to grant planning permission for five new, affordable homes in Bainbridge for local people.
---
Latest SPAB Briefing series available to download - Disaster and Recovery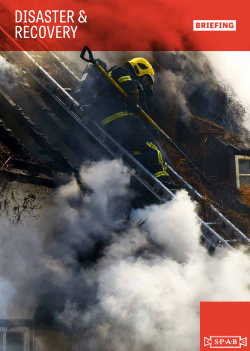 Briefings offer cutting-edge information to help both owners and building professionals.
---
Income cannot plug gaps from funding cuts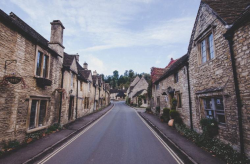 England's Local Government Association has responded to the provisional Local Government Finance Settlement published recently.