Conservation of the historic environment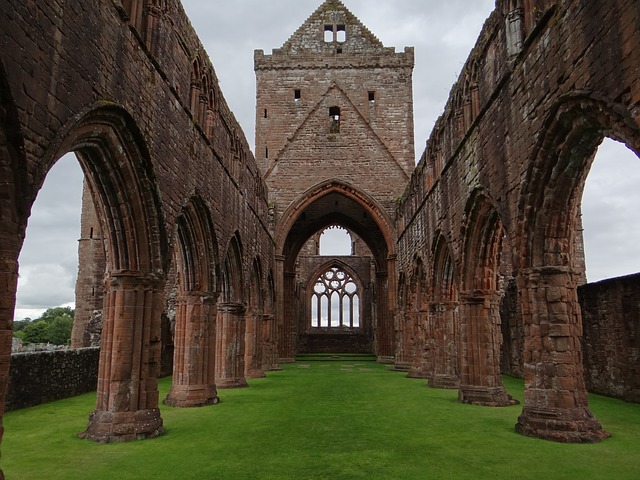 The historic environment is all around us and creates a sense of place, local identity. Conservation is concerned with the integrated informed understanding, sustainable care and appropriate renewal and development of that resource. Conservation is one of the principle objectives in the legal protection we offer nationally recognised heritage or designated heritage, and underpins the principles of sustainable development that the planning system uses to manage our entire resource of existing buildings and places, whether or not they are obviously historic.
The historic environment provides continuity with the past, but also accommodates change and helps places adapt for the present and future. But to thrive, historic places need the specialist and cross-disciplinary management skills that only conservation specialists can provide, and when they draw on the highest professional standards.
Historic places attract people, activity and investment, giving new life to their communities and helping make places more competitive. They play a central role in regenerating towns, cities and rural areas all around the UK, especially helping to repopulate inner city areas. To integrate all these different considerations and pressures, conservation specialists need to be highly skilled, and often work at the cutting edge of regeneration practice.
The terms design-led and heritage-led regeneration have become synonymous with dramatic urban transformations, often in previously failing areas. Where there is great pressure for development, the historic environment can help to maintain variety and a range of community facilities. In rural areas, historic buildings assist tourism and promote local economic diversity.
Conservation must be committed first to making development more sustainable. Maintaining and converting historic buildings is a way of conserving the resources used to build them, and minimising the carbon emissions associated with demolition and redevelopment. Historic places often better cater for the needs of pedestrians and accommodate mixed uses and varied rental levels, essential to nurturing small businesses and encouraging innovation.
Design is another key concern for conservation. Historic places will always be the inspiration for the great architecture of the future. The combination of refurbished old buildings, exciting new ones, good urban design and high quality spaces has created places where people positively choose to live, work and spend leisure time.
Many conservation specialists - or even non-specialists simply interested in their local places - get involved in historic building projects aimed at supporting local communities, providing education, assisting cultural development, promoting tourism and improving the quality of life.
The underlying principle is that historic buildings and places have their own intrinsic cultural, social, educational and spiritual value. Any nation that claims to cherish cultural achievement in any field has a duty to care for its heritage.
All conservation specialists require a wide range of skills, ideally across more than one principle area of practice. These range from the evaluation of cultural and other values in the fabric or area concerned, to the financial and legal issues relating to its future care, and to designing and developing the changes and new interventions that offer the most sustainable outcomes for that heritage.
This article was contributed by --Institute of Historic Building Conservation
Find out more
External references
IHBC NewsBlog
IHBC hosts stand at 50th Anniversary conservation area celebration in Cambridge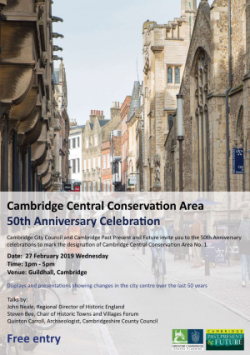 Free CPD and more on 27 February at Cambridge's Guildhall: all welcome though with the evening event by prior booking only…
---
IHBC welcomes top lawyer double-up to the 2019 Annual School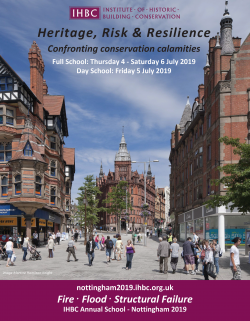 Charles Mynors and Nigel Hewitson: '… on legal issues around conservation calamities'!
---
More speakers announced for IHBC 2019 Day School
'Structures and structural failure' at IHBC's Nottingham School, with Ed Morton (ex Canterbury, York and Westminster to St Paul's) and John Ruddy.
---
IHBC HESPR top pick from £10.2M+ costed work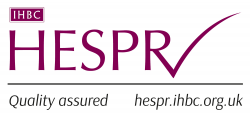 RSPB Scotland, seeks developer of 'micro-adventure with heritage interpretation' ('Wanderings and Windings'), closing 11/03, value £9000.
---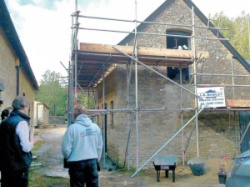 An ethnographic approach to conservation from Tom Yarrow in Context – with an 'energy twist', from the Trobriand Islands to Scotland.
---
Ageing gracefully - restorations which retain historical decay.
---
Survey on the importance of high quality design in building - Civic Voice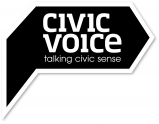 Following the government's launch of the Building Better, Building Beautiful Commission in Dec 2018 Civic Voice has launched a survey to assist in its submission.
---
Funding deal agreed to build homes on London rooftops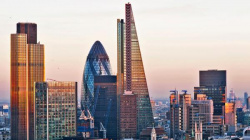 Government backa a project to build rooftop properties in London on the top of existing buildings - part of a £500m project for 11K+ affordable properties across the country…
---
RIBA publishes latest future trends survey results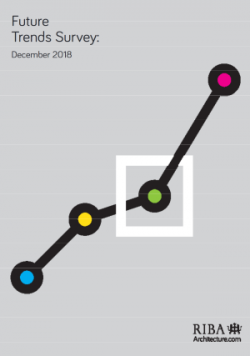 The latest RIBA survey of architects indicates a considerable fall in optimism about their future workload.
---
£38 million T Level Capital Fund launched for England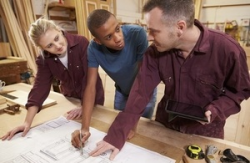 From 2020 young people taking T Levels – the technical equivalent of A levels - will benefit from a £38 million funding boost.
---
MHCLG on Construction Products Regulation in the event of no Brexit deal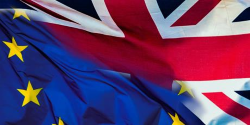 MHCLG has provided guidance with practical information on the legal requirements that would be required in a no deal scenario in relation to construction products.
---
Centre for Cities think tank reveals that British cities bear the brunt of austerity

The Centre for Cities think tank has called for an end to local government austerity as it reveals that Whitehall cuts have hit cities twice as hard as the rest of Britain.