Caring for your Home website
This article originally appeared in the IHBC NewsBlogs
---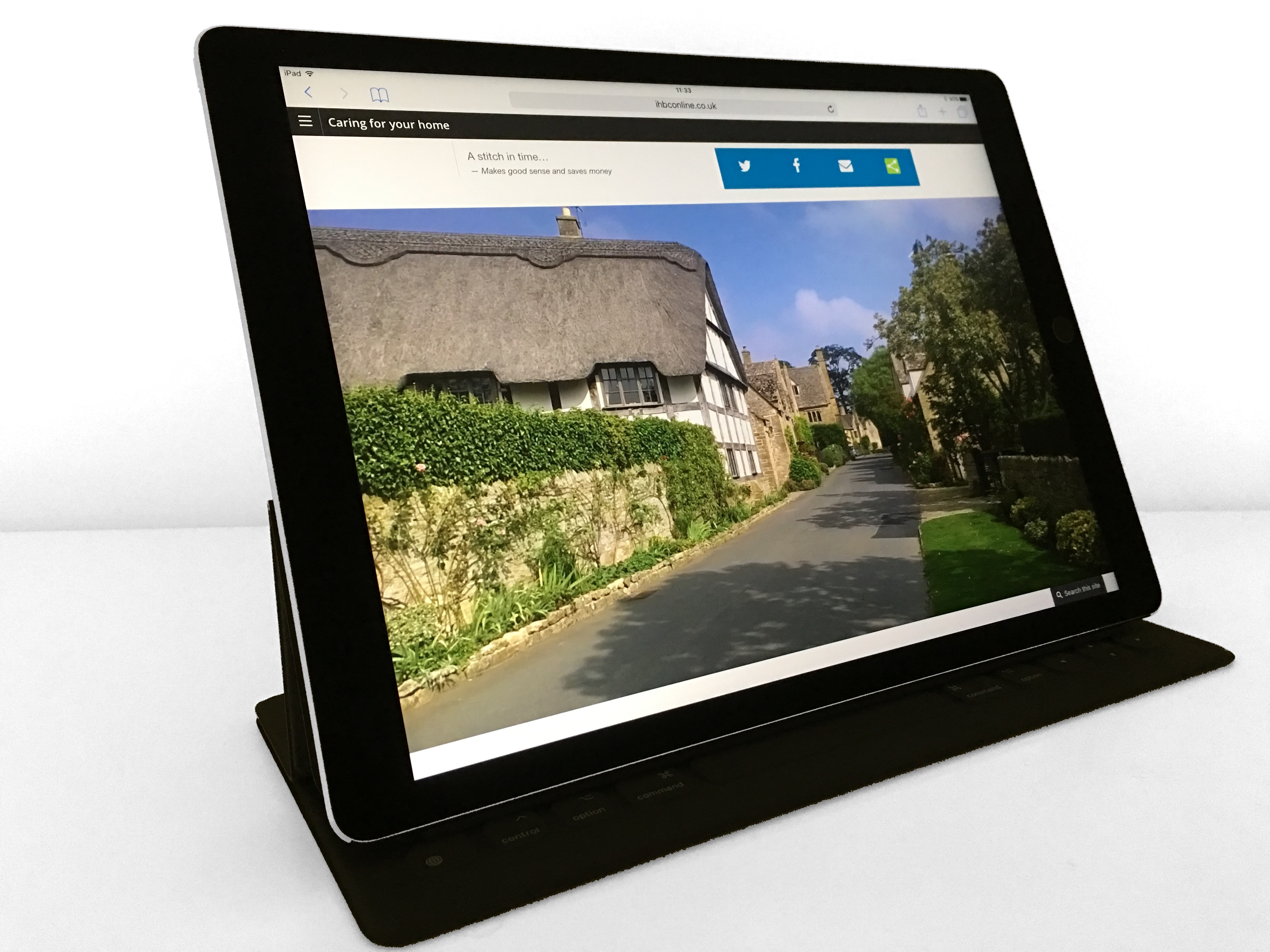 The IHBC has launched its 'Caring for your home' website at its 2016 School, offering an accessible guide to anyone seeking help in looking after their home; and while there's still work to be done on the resource – as a Beta test site – there's lots of help on offer there already.
IHBC's Vice Chair Kathy Davies said: 'This is set to be a very useful new resource for home-owners and residents. I'm delighted that the IHBC, with initiatives like this site, is making real contributions to the widest constituencies of heritage users. It is the perfect way for the IHBC to help 'join the dots' between all the players that shape the future of our heritage'.
IHBC's Technical Committee, led by Janice Gooch, helped shaped the distinctive style of this resource. Janice said: 'This is a modern day resource that replaces the much respected publication of 'Stitch in Time', which we produced with the Society for the Protection of Ancient Buildings (SPAB). This website sets out the core principles and forms a strong starting point for further development and progression, like any good conservation document.'
'Though aimed at the general householder, it is a great resource for anyone, professionals included.'
'Also, it will be developed further with the help of IHBC members and colleagues, but always remembering the key audience: the general public. This is an important step from the IHBC to provide the public with independent free guidance written by heritage professionals.'
IHBC Director Seán O'Reilly said: 'The 'Caring for your home' web resource retains the classic Hellman cartoons from the much revered 'Stitch in time', but there's a very different character. With this digital platform we'll be able to reach many more people who need access to basic guidance on how best to look after their homes.'
'And of course many of the lessons and tips apply equally to properties of very different types – not least the number one priority, needing to take care of them'
'The website is built using a 'mobile first' approach, so you can take the content along with you too, once you've a signal. But do also remember that you should always put health and safety first, and don't use it when or where it might lead to an accident!'
For more information and background see the IHBC NewsBlog
IHBC NewsBlog
10 Days to submit for IHBC Student Award 2018 with up to £5000 to be won
Photo: Colin Higgs (http://www.portreathstudio.com) from Hilary Wyatt's winning submission to the 2016 IHBC Student Award, on historic marine infrastructure.

The IHBC's 2017 Gus Astley Student Award closes on 31 July, so if you have relevant coursework be sure to submit it online and on time.
---
Meet the IHBC national officers online
Following their election at the IHBC's AGM in Manchester, the institute's officers summary details have been posted on the IHBC's website.
---
IHBC welcomes Appeal Court timely reaffirmation of legislation over policy
IHBC's Policy Chair said: 'This judgement…. makes clear the importance of up-to-date development plans, and that the NPPF is not the over-riding consideration in every planning decision'.
---
Consultant for Stage 2 HLF bid for Mansfield Townscape Heritage Scheme, closing 7 August, valued at £70,000.
---
Listing of Humber Bridge and Philip Larkin house celebrates the heritage of Hull
Humber Bridge joins top 2.5% of listed buildings on the 36th anniversary of its official opening by The Queen, as 9 new listings are added during Hull City of Culture 2017.
---
Scottish Government launches consultation on socio economic duty
In 2017, Scotland will become the first part of the UK to introduce the 'socio-economic duty' and a consultation paper is a key way to get the implementation right.
---
Historic England seeks advice and guidance on advice and guidance
The online survey's objective is to review HE's online advice and guidance to find out if the right information is being provided to the right people in the most effective way.
---
Archikids Festival - free architecture festival for kids and families in London
From 22 - 23 July 2017 free architecturally-inspired activities and workshops will be held, led by architects, artists and designers for kids and their families to explore the city.
---
Economic boost for the north of England as HS2 routes confirmed
Transport Secretary Chris Grayling confirms Britain's high-speed rail lines to the north-west, East Midlands and Yorkshire will give the North of England a huge economic boost.
---
Heritage funding in England and Scotland tops £486 million
Two reports detail the amount of financial support the EU has provided to heritage in England and Scotland between 2007-2016, together identifying more than £486 million.
---
Civic Voice makes Special Award for Development in a Conservation Area
To mark the 50th anniversary of the Civic Amenities Act 1967 Civic Voice has awarded 3 Special Awards to projects from across England for enhancing a conservation area.