Car parking in conservation areas
Parked cars can be integrated into conservation areas reasonably effectively while conforming to current legislation and rules regarding cars parked on public land.
Introduction
Let's get rid of all the cars. Why not? They are ugly, smelly and kill people. Look at a historic street in a conservation area and imagine it without the cars and traffic. The real quality of the place would shine through.
Sadly, there are many conservation areas where cars need to be parked, at least for the present. Here are a few ideas on how to integrate parked cars as effectively as possible into conservation areas, while conforming to current legislation and rules regarding cars parked on public land.
On-street parking
It is no longer necessary to paint lots of ugly yellow lines on a road in order to warn drivers that cars should not park. The government encourages councils to use an alternative method to control parking, especially in conservation areas. In a restricted parking zone, discreetly positioned, minimal information signs are all that are needed. The place on the road that should be used for car parking can be indicated by a subtle change in the texture of the road surface. If this technique is not desirable, strict enforcement may be needed.
Similarly, the length of road to be used for moving traffic should be obvious. In practice drivers tend to respect the needs of other drivers and seldom leave a car where they think it will be damaged. The end of a parking bay on a street could be marked by a sculpture.
Off-street car parks
Car parks usually look like neglected dumps, which is a pity because they are often places where visiting drivers have their first impression of a place from the point of view of a pedestrian. In this sense car parks are gateways. Some historic towns have traditional market places that are also used as car parks. At Devizes Market Place there are trees, seats, subtle lighting and, at its centre, a splendid historic monument where people sit and chat.
So perhaps all car parks should be designed to be as welcoming. They could have trees and hedges for wildlife between the rows of cars. The bays for individual cars, as the National Trust has found, do not need to be marked out, because drivers tend to park quite neatly and efficiently without them. Finally, signage needs to be kept to a minimum. Most car parks have four times the number of signs they really need.
| | |
| --- | --- |
| | |
| A place to chat at Devizes Market Place. Image credit, Colin Davis. | Car parking places indicated by different road surface texture in Bury St Edmunds. Image credit, Colin Davis. |
| | |
| A car parking area with different road surface texture in Tallinn, Estonia. Image credit, Colin Davis. | A sculpture indicates the end of a parking bay in a Tallinn road. Image credit, Colin Davis. |
Practical implementation
How can we make all these things happen? The answer is that as they are actual examples, they are doable. The designs have been produced through a combination of car parking technology, landscape design and concern for conservation and the setting of historic buildings. They have all been designed and are being maintained with close interdisciplinary expertise and cooperation. These ideas of interdisciplinary cooperation are developed further with analysis of case studies in my new book Streetscapes, published by the RIBA.
---
This article originally appeared in IHBC's Context 150, published in July 2017. It was written by Colin Davis, an architect, planner and engineer – www.publicrealm.org.
--Institute of Historic Building Conservation
Find out more
IHBC NewsBlog
New HE and IHBC joint webinar pilot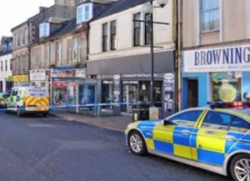 First online offerings and updates with 'Enforcement' focus - webinars from 11 Oct, with booking open now!
---
Branch outreach and support uplift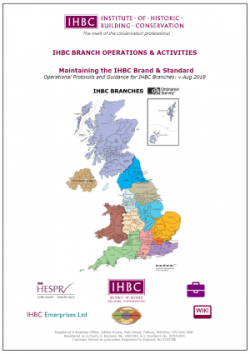 All you need on your annual operations as new 'IHBC Branch Operations' and 'Social Media Guidance' launched!
---
IHBC Annual School Belfast 2018 review now on social media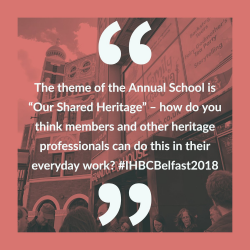 We've reviewed sessions and reflections on CPD opportunities around the theme of 'Our Shared Heritage' via our NewsBlogs, now it's all available on YouTube and social media.
---
HESPR top pick from £1.2M+ costed work this week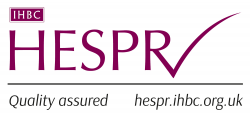 Dover DC seeks services relating to Maison Dieu - closing 10/10, valued £52k.
---
IHBC Context 154 - CPD Boost on working with lime and stone.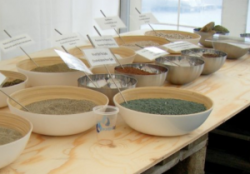 Michael Beare and James Miller offer a conservation engineer's view on lime mortars and don't miss Ian Hume, Carlisle, 4 Oct, 'Structural repair of historic buildings'.
---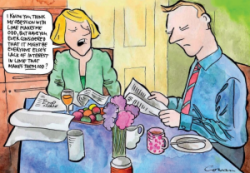 Checking out our regular column in Context distilling the contents of other leading heritage linked journals: Bob Kindred's 'Periodically'.
---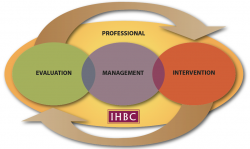 Timothy Cantell, planner and writer and a co-founder of SAVE writes about 'a revolution in heritage conservation' The Town and Country Planning Act 1968 in Context issue 154.
---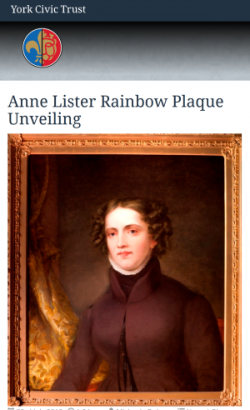 A rainbow plaque has been installed in York to mark one of Yorkshire's earliest LGBTQQIP2SAA representatives, which has also been critiqued for its wording.
---
IHBC Heritage on the amenity doorstep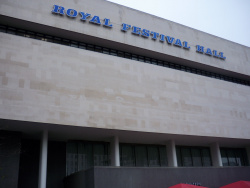 C20 Soc and others object to temporary Royal Festival Hall rooftop restaurant in the 'strongest possible terms'.
---
Update on Scottish Climate Change Bill
Update on the Climate Change (Emissions Reduction Targets) (Scotland) Bill has been released highlighting the planned 2050 target of 90% reduction in greenhouse gases..
---
Regeneration in London and the media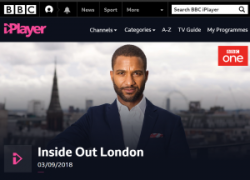 Inside Out London from the BBC - '… too many loopholes for residents faced by estate demolition'!
---
Pompeii through the eyes of a drone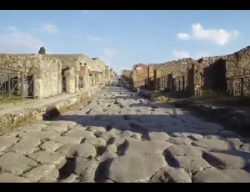 The better part of two millennia after its entombment in ash and pumice by Mount Vesuvius, Pompeii ranks as one of Italy's most popular tourist attractions – experience it 'virtually'.