CIOB Building Conservation Certification Scheme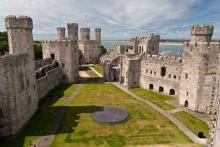 On 22 June 2017, the Chartered Institute of Building (CIOB) launched the CIOB Building Conservation Certification Scheme, following growing demand for 'certified' conservation specialists.
With 25% of the UK's building stock dating back to pre-1919, most construction professionals will work on historic buildings at some point during their career. This makes it vital that the right skills and competencies are recognised.
The scheme has been developed in consultation with English Heritage, the National Trust, Historic Scotland and CADW (the Welsh Government's historic environment service), and has been established for conservation specialists to gain recognition for their expertise and as a pathway for the next generation of specialists.
Applicants will have to demonstrate their competence against the International Conference on Monuments and Sites (ICOMOS) Training and Education Guidelines as well as having an understanding of sustainability and energy efficiency.
The scheme is open to those who hold at least an HNC/HND in conservation and typically have three years' relevant experience working as:
The scheme offers three levels of competence: Registered, Proficient and Certified, each with different entry requirements and offering a level-specific certificate.
Rebecca Thompson, CIOB President, said:
"We need to hold onto our past and treasure it. Globally, people look to the UK for leadership on the art and science of conservation. We have a huge stock of old buildings that need to be maintained, adapted, restored and conserved and we must ensure that the industry has the right skills and that expertise is clearly benchmarked. The demand from clients and organisations in this space is for 'certified' experts and that is what our scheme provides."
To find out more and register an interest, see the CIOB website.
--CIOB
IHBC NewsBlog
Alnwick Civic Society thanks IHBC and Civic Voice etc
Alnwick Civic Society has secured £6,600 for a special publishing project on local 'Heritage Heroes', thanks to seed-funding from the IHBC and Civic Voice.
---
New DBW post on understanding dampness from IHBC Context
The article from IHBC's 'Green Retrofit' Context by John Edwards and Peter Ward, is now DBW through the IHBC's Conservation Wiki resource.
---
Five towns and cities shortlisted for UK City of Culture 2021
Coventry, Paisley, Stoke-on-Trent, Sunderland and Swansea have been shortlisted to host UK City of Culture 2021.
---
Jodrell Bank's Mark II telescope gets Grade I listed status
Jodrell Bank's second largest radio telescope has been given Grade I listed status for its pioneering role in radio astronomy.
---
New Generation Thinkers scheme 2018 from the Arts and Humanities Research Council
The pioneering scheme aims to develop a new generation of academics to bring the best university research and scholarly ideas to a broad audience.
---
National Churches Trust - five point plan to secure the future of UK church buildings
Prioritise maintenance, create community centres, add to the visitor and tourist map,

create a one-stop shop for churche funding and open church buildings every day.

---
IHBC Belfast 2018 preamble: Titanic Quarter project gets £29m
The co-owner of the project has injected another £29m into the business, ensuring that there will be even more to consider at the IHBC 2018 School in Belfast in June.
---
Halifax Piece Hall opens after £19m regeneration
The UK's only surviving 18th Century cloth trading hall has re-opened after a £19m restoration.
---
Historic Environment Scotland Blog - work to unroofed nave at Dunkeld Cathedral
The stone of the nave is vulnerable to changing climate but specialist conservation teams are working to protect it – from 1920 into Scotland's Year of History, Heritage and Archaeology.