Beaux Arts style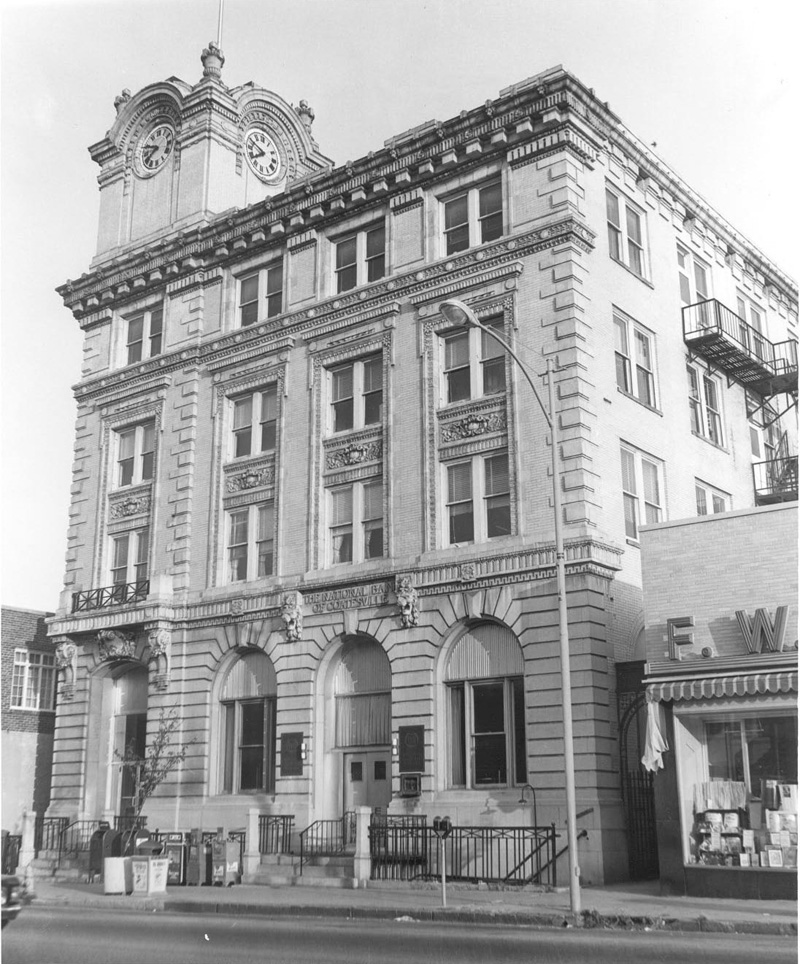 The Beaux Arts style (1885-1930), named for the premier French school of architecture, the Ecole des Beaux-Arts, was introduced to the USA by architects like Richard Morris Hunt who attended the prestigious school in the late-19th century.
Hunt designed the Newport, Rhode Island mansion of Cornelius Vanderbilt, 'The Breakers', in this style in 1892. The Beaux Arts style was most often seen in places where turn-of-the-century wealth was concentrated, major urban centers and resort communities.
The popularity of this style was advanced by the World's Columbian Exposition in Chicago in 1893. With its grandiose treatment of classic architectural forms, the Beaux Arts style was seen as an ideal expression of both corporate and civic pride. Buildings of this style are both formal and monumental with abundant and opulent decorative details.
The Beaux Arts style is especially suited for public buildings designed to deliver a strong symbolic message, such as libraries, museums, court houses, train stations, college buildings, post offices, schools, and government offices. Privately-owned Beaux Arts style mansions delivered a message as well, one of personal wealth.
The Beaux Arts style uses formal symmetry, Italian Renaissance form, and classical Greek and Roman decorative elements like columns, pediments and balustrades to create a grand and imposing architectural statement. Exterior decorative details include may include quoins, balconies, terraces, porches, and porticoes as well as ornamental windows and grand entrances. This style also featured lavish interiors including pilasters, arched openings, elaborate chandeliers, coffered ceilings, or marble fireplaces.
Commonly identifiable features of this style include:
Flat or low pitched roof.
Wall surfaces with decorative garlands, floral patterns or shields.
Symmetrical façade.
First story rustic stonework.
Grand and imposing in size and scale.
Roof line balustrade.
Pedimented or arched windows.
Columns on porches and porticoes.
The State Capitol Building in Harrisburg (see image below), completed in 1906 and designed by Joseph Huston, is a penultimate example of this style. Envisioned as a "palace of art," the Capitol building has opulent detail and classically inspired design. Described by President Theodore Roosevelt at its 1906 dedication as "the handsomest State Capitol I ever saw," the State Capitol is Beaux Arts style architecture at its most extravagant.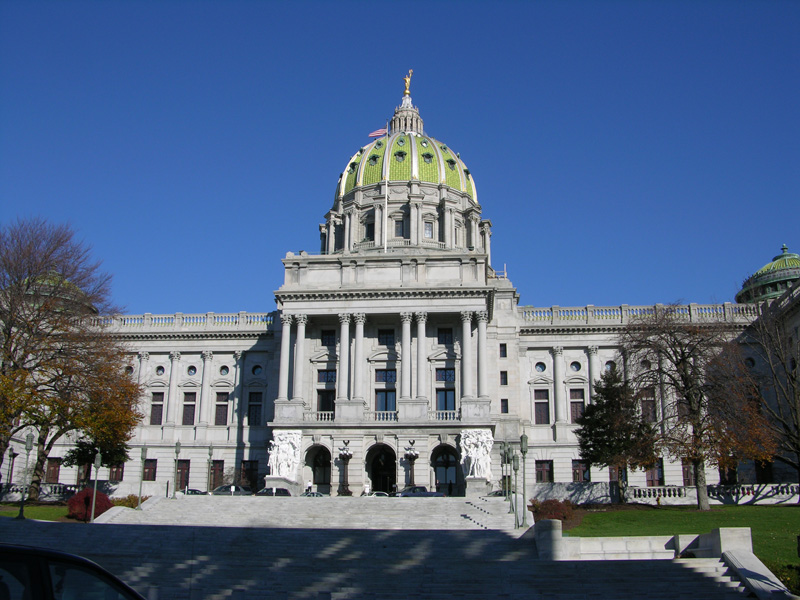 This article was written by PHMC.
--Pennsylvania Historical and Museum Commission
[edit]
External references
Featured articles and news
IHBC NewsBlogs now open for comments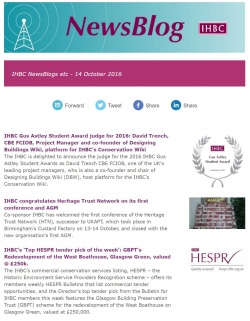 The IHBC has now opened its celebrated NewsBlog service to user comments, so members and users can open, join and extend the discussions around our news items.
---
IHBC HESPR tender pick of the week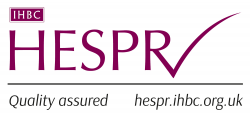 This week's Director's top pick for IHBC members features a call from Fenland District Council for archaeology, building investigation and community engagement.
---
IHBC Context CPD tale of two traumas - The importance of conservation expertise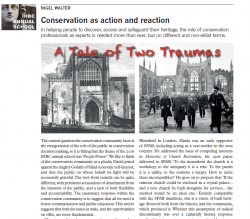 In helping people to discover, access and safeguard their heritage, the role of conservation professionals as experts is needed more than ever, says Nigel Walter.
---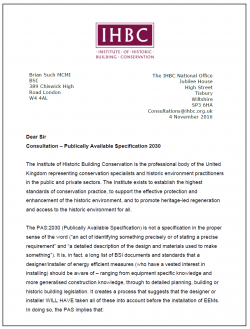 The BSI consulted on two Publically Available Specifications on energy efficiency measure (EEM) installation.
---
Churchill Barriers to be listed

Second World War structures at Scapa Flow have been recognised as being of national importance by Historic Environment Scotland.
---
Neighbourhood Planning Bill 2016 - 2017 – Committee Stage amendments
The Bill was amended during its Committee stage in the House of Commons, and a number of Government new clauses were added in relation to local plan making.
---
Complete Historic Environment Scotland survey
Historic Environment Scotland (HES) has announced a national campaign to find out what heritage means to the people of Scotland as part of the 2017 Year of History, Heritage and Archaeology.
---
Heating and energy-related reports for retro-fit projects
The UK government has published several reports on retro-fit issues for historic buildings.
---
US Embassy scheme receives conditional planning permission
Qatari-backed hotel scheme for the Grade II listed building in Mayfair will include 137 bedrooms, additional restaurants, retail and events space.
---
The pros and cons of crowdfunding architectural projects
A CLAD magazine feature discusses how crowdfunding can help get projects started and allow architects to be proactive.
---
Hidden paintings found at the Guild Chapel in Stratford upon Avon
Conservators have conclude it is one of the few places in Europe to have an almost complete medieval decorative scheme still in situ.
---
ebulletin&utm_campaign=c19f6a8b87-EMAIL_CAMPAIGN_2016_11_16&utm_medium=email&utm_term=0_56a3992b07-c19f6a8b87-129752081 Scottish Civic Trust calls for entries to My Place Awards
Community groups have been asked to nominate favourite new buildings, conservation projects and people in its annual awards (closing date 31 January 2017).
---
The Design Museum - regenerating a 1960s architectural icon
Museums Heritage says that after almost five years of restoration and refurbishment, the Grade II* Design Museum has been transformed into a modern multi-purpose space.
---
Property Flood Resilience Action Plan out
An independent report has been issued relating to flood protection, aiming to help with flood resilience.