Bakery Place, South London
In July 2016, Jo Cowen Architects unveiled their latest residential scheme, former Victorian bakery buildings redeveloped into 12 high-end homes.
Located in South London between Falcon Park and Clapham Common, Bakery Place is a series of mews houses, apartments and a penthouse, designed for developers West Eleven.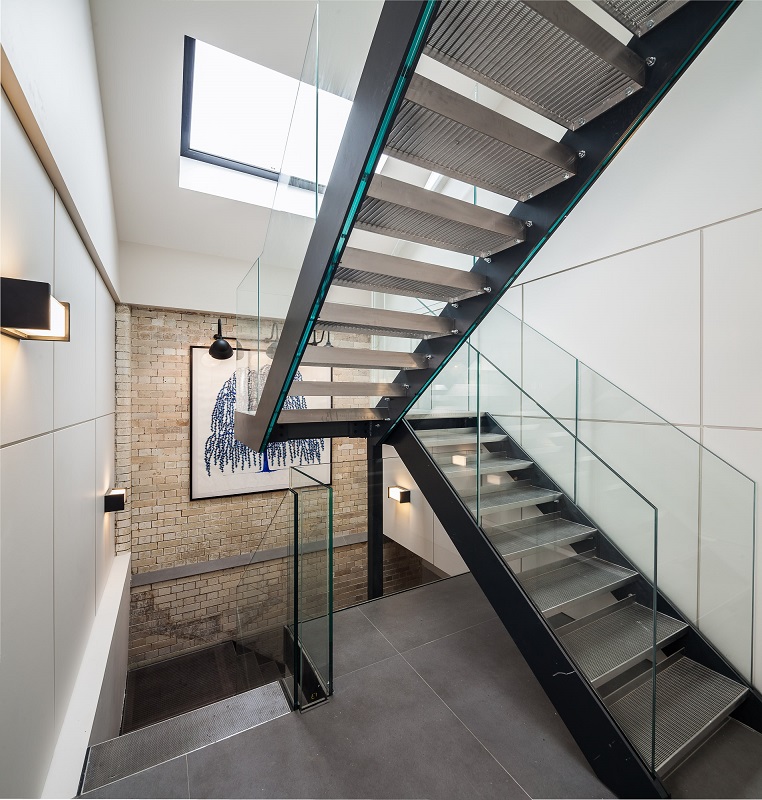 In response to complex planning guidelines, the original features of the buildings have been incorporated into the development; for example, early glazed brickwork, corbeled cast iron columns and timber sleeper beams. In this way, the designers have sought to combine contemporary standards with the historic legacy of the buildings.
Retaining something of the buildings' original character, each of the mews houses is named after their historic purpose – The Stables, The Lodge, The Granary and The Coach House.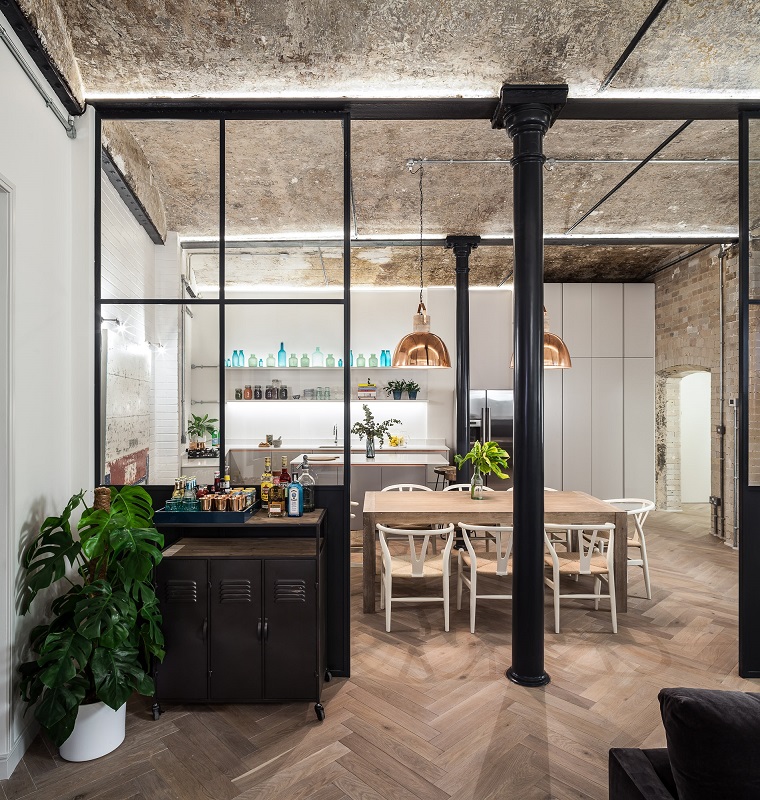 The new interventions are made up of a series of delicate steel and glass elements that divide rooms while allowing for light to penetrate deep into the spaces within. This is accentuated by double-height ceilings which create a light and airy atmosphere.
The use of handmade kitchens with copper trims demonstrate the considered bespoke response adopted for every design detail.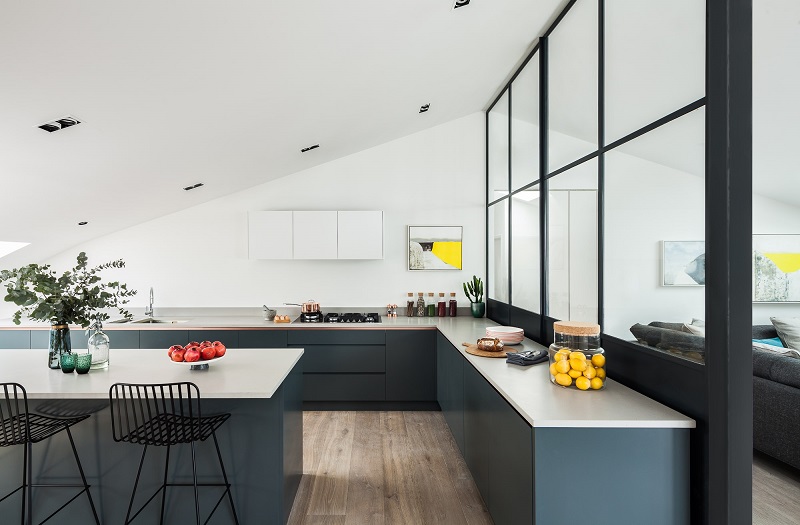 The penthouse is generously proportioned with a private terrace overlooking the Thames and London beyond. This residence was only possible due to the installation of an entirely new roof above the original Bakehouse.
Restricted access to the site meant that craning in large pieces of steel was impossible and so small elements were carried onto site by hand and assembled in situ to create a strong, lightweight roof for the 1,860 sq. ft penthouse below.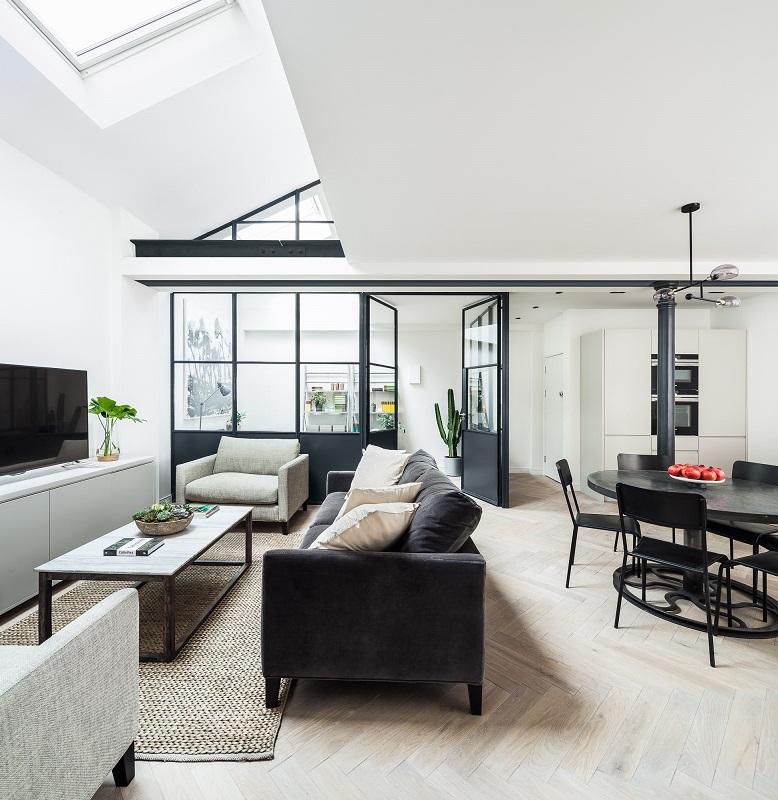 Project Architect, Chris Wilkinson, said:
"Each and every dwelling at Bakery Place presents its own individual character and charm. It allows everyone who lives there to feel like they own something rare and exclusive, a gem in an urban landscape. I hope that people can see the consideration given to each and every peculiarity that comes with a uniquely formatted building such as this."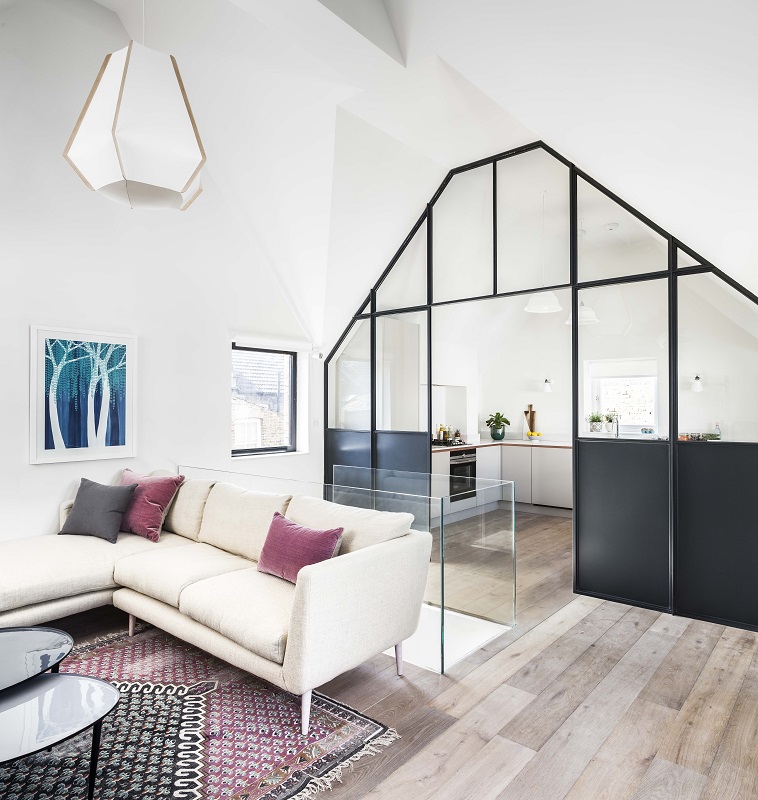 All images copyright of David Butler.
Content and images courtesy of Jo Cowen Architects.
IHBC NewsBlog
10 Days to submit for IHBC Student Award 2018 with up to £5000 to be won
Photo: Colin Higgs (http://www.portreathstudio.com) from Hilary Wyatt's winning submission to the 2016 IHBC Student Award, on historic marine infrastructure.

The IHBC's 2017 Gus Astley Student Award closes on 31 July, so if you have relevant coursework be sure to submit it online and on time.
---
Meet the IHBC national officers online
Following their election at the IHBC's AGM in Manchester, the institute's officers summary details have been posted on the IHBC's website.
---
IHBC welcomes Appeal Court timely reaffirmation of legislation over policy
IHBC's Policy Chair said: 'This judgement…. makes clear the importance of up-to-date development plans, and that the NPPF is not the over-riding consideration in every planning decision'.
---
Consultant for Stage 2 HLF bid for Mansfield Townscape Heritage Scheme, closing 7 August, valued at £70,000.
---
Listing of Humber Bridge and Philip Larkin house celebrates the heritage of Hull
Humber Bridge joins top 2.5% of listed buildings on the 36th anniversary of its official opening by The Queen, as 9 new listings are added during Hull City of Culture 2017.
---
Scottish Government launches consultation on socio economic duty
In 2017, Scotland will become the first part of the UK to introduce the 'socio-economic duty' and a consultation paper is a key way to get the implementation right.
---
Historic England seeks advice and guidance on advice and guidance
The online survey's objective is to review HE's online advice and guidance to find out if the right information is being provided to the right people in the most effective way.
---
Archikids Festival - free architecture festival for kids and families in London
From 22 - 23 July 2017 free architecturally-inspired activities and workshops will be held, led by architects, artists and designers for kids and their families to explore the city.
---
Economic boost for the north of England as HS2 routes confirmed
Transport Secretary Chris Grayling confirms Britain's high-speed rail lines to the north-west, East Midlands and Yorkshire will give the North of England a huge economic boost.
---
Heritage funding in England and Scotland tops £486 million
Two reports detail the amount of financial support the EU has provided to heritage in England and Scotland between 2007-2016, together identifying more than £486 million.
---
Civic Voice makes Special Award for Development in a Conservation Area
To mark the 50th anniversary of the Civic Amenities Act 1967 Civic Voice has awarded 3 Special Awards to projects from across England for enhancing a conservation area.