About Conservation Wiki
Energy efficiency for the National Trust
Understand each building and its needs before exploring technical solutions and hiring consultants.
---
How to deal with retrofit risks
BRE Wales director Colin King considers how to improve the performance of historic buildings.
---
Energy performance challenges in Germany and the UK are similar, but policy approaches are significantly different.
---
Conservation as positive action
A study of Chester in the 1960s led to a pioneering programme of conservation.
---
Knowing how moisture moves is essential to preventing damp after retrofitting works.
---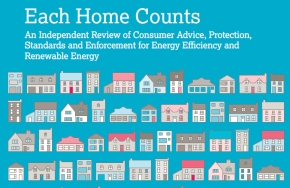 Is the Bonfield Review blind to traditional buildings?
---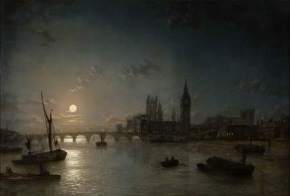 IHBC book review: Charles Barry's monumental struggle to rebuild the Houses of Parliament.
---
Infrastructure and the historic environment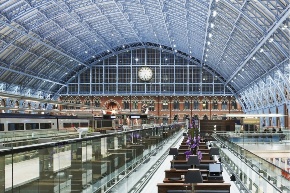 How heritage is dealt with when infrastructure schemes are authorised.
---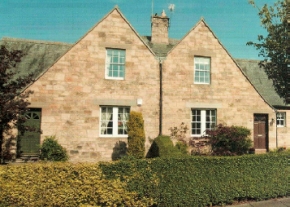 Garden city influences on the development of Scottish working class housing.
---
The Secret Life of the Georgian Garden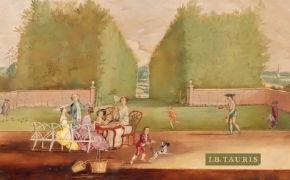 A fascinating book explores why grand Georgian gardens contained so many buildings.
---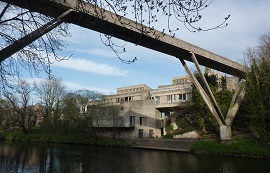 'Fitness for purpose' blurs the divide between what is significant and broader economic and social factors.
---
The Historic Environment (Wales) Act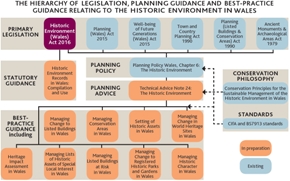 Providing a robust structure for protecting and managing the historic environment.
---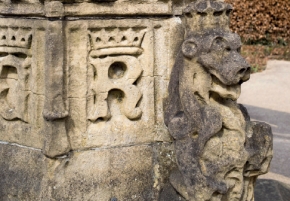 One of the pinnacles of the Palace of Westminster was moved to Lancashire in the 1930s. By 2013 the stonework was falling apart.
---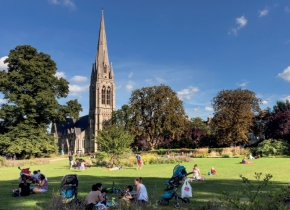 Conservation area designation can be crucial, but treatment of individual parks varies considerably.
---
IHBC NewsBlog
IHBC - Heritage Project Management at Bishop Auckland with CIOB
On 18/19 October the IHBC, with CIOB and others will host this event offering practical insights into the working of heritage-led regeneration projects valued at some £90 million.
---
IHBC update on Historic England review of written advice and guidance
Pye Tait is carrying out an independent review of HE's online advice and guidance, and want to boost responses from local authority (LA) conservation officers in particular..
---
Medway Council seeks heritage interpretation strategy and delivery on HLF project, closing 1 September, valued £97,000.
---
DBW Context post - Sir Donald Insall on Chester Conservation Areas
Sir Donald Insall's article on 'Chester, conservation as positive action', written for the IHBC's Conservation Area anniversary issue of Context of March 2017 now on DBW.
---
DCLG publishes guidance on Brownfield Registers and Permission in Principle
The Department for Communities and Local Government guidance supports permission in principle and brownfield registers of land suitable for housing.
---
London Mayor - new planning rules to boost affordable housing
At least half the new homes built on public land in London will have to be affordable to benefit from faster planning permission under a new approach to development.
---
Places, People and Planning – BEFS response to the Position Statement
Built Environment Forum Scotland has submitted its response to the Scottish Government's position paper on the planning review.
---
SAVE and partners granted permission for judicial review on Paddington Cube decision
The High Court grants permission to challenge the Secretary of State for Communities and Local Government over refusal to call in Paddington Cube proposals for public inquiry.
---
Campaigners delighted as reconstruction work finally begins on Carlton Tavern
Work has begun, as a result of campaigners fight, on the reconstruction of a beloved pub the Carlton Tavern, Maida Vale which was knocked down illegally by its owners.
---
Scottish tour operator aims to correct misleading displays
A Scottish tour operator has set up a national 'history police' forum, allowing the public to report misleading or inaccurate information at museums and local information boards.