30th World Heritage Site inscription for UK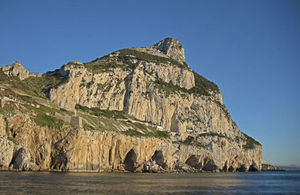 The UNESCO World Heritage Committee has inscribed the Gorham's Cave Complex in Gibraltar as the UK's 30th World Heritage Site (WHS).
The Department for Culture, Media & Sport (DCMS) writes:
The caves were the last known dwelling of Neanderthals in the world and they lived there for almost 100,000 years. Gorham's Caves, which lie at the base of the Rock of Gibraltar, contain rock engravings dating back more than 39,000 years, as well as campfires, stone tools and the remains of butchered animals.
The archaeological findings have provided extensive information about the cultural traditions and lifestyles of Neanderthals - from their cognitive abilities to how they caught their food, such as birds, seals and dolphins. One of the largest collections of bird remains from the Neanderthal period were excavated from these caves.
Heritage Minister Tracey Crouch said: It's fantastic news that the Gorham's Cave Complex has become the UK's 30th World Heritage Site. It gives a unique insight into the culture and traditions of Neanderthals thousands of years ago and demonstrates the exciting range of the UK's cultural heritage. The site consists of four sea caves - Bennett's, Gorham's, Vanguard and Hyaena. After the Neanderthals, modern humans entered inhabited the caves around 20,000 years ago. The decision to inscribe the caves as a World Heritage Site was made at the 40th annual meeting of the UNESCO World Heritage Committee in Istanbul, Turkey. The UK has also recently submitted a bid for the Lake District to be inscribed as a World Heritage Site.
[edit]
External references
IHBC NewsBlog
IHBC NI Branch and Heritage Collective thank all for a hugely successful Annual School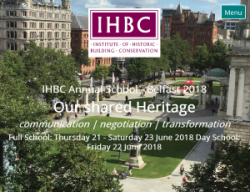 The NI Branch, alongside the School's main sponsors, Heritage Collective, have offered their collective thanks to all concerned for 'Shared heritage in action'!
---
IHBC CPD boost: Caithness Broch Project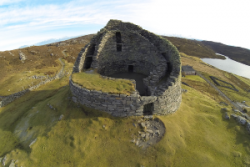 Scotland has played a huge part in architecture, design and engineering - the 'Broch', apparently found only in Scotland, could be described a marvel of engineering legacy.
---
Unesco announces range of new World Heritage Sites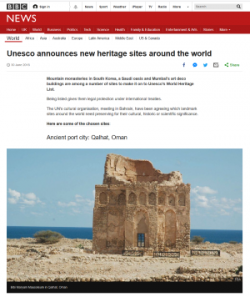 Mountain monasteries in South Korea, a Saudi oasis and Mumbai's art deco buildings are among a number of sites to make it on to Unesco's World Heritage List, reports the BBC.
---
New APPG formed on good design and placemaking is supported by ACE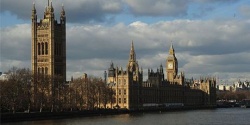 The APPG, formed to ensure housing issues are prioritised, will be provided with secretariat services from the Association for Consultancy and Engineering (ACE).
---
Planning appeal inquiries review with terms of reference announced for England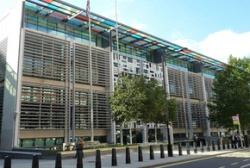 A Planning appeal inquiry review was announced by England's Ministry of Housing, Communities and Local Government (MHCLG) on 22 June 2018.
---
Hand-Arm Vibration Syndrome (HAVS) failures cost Balfour Beatty £695K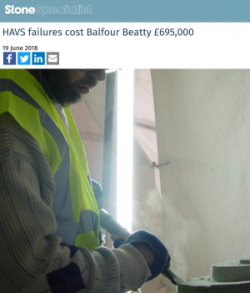 Contractor Balfour Beatty Utility Solutions fined £500K with costs of £195K for exposing workers to HAVS over a 9 year period and failing to report cases.
---
Launch of UK's Great British High Street competition 2018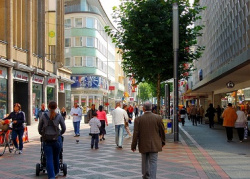 Communities across the UK are being urged to back their local high streets by entering them into the Great British High Street Awards 2018.