30th World Heritage Site inscription for UK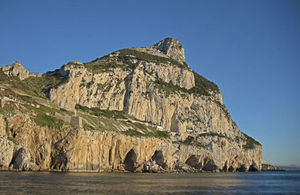 The UNESCO World Heritage Committee has inscribed the Gorham's Cave Complex in Gibraltar as the UK's 30th World Heritage Site (WHS).
The Department for Culture, Media & Sport (DCMS) writes:
The caves were the last known dwelling of Neanderthals in the world and they lived there for almost 100,000 years. Gorham's Caves, which lie at the base of the Rock of Gibraltar, contain rock engravings dating back more than 39,000 years, as well as campfires, stone tools and the remains of butchered animals.
The archaeological findings have provided extensive information about the cultural traditions and lifestyles of Neanderthals - from their cognitive abilities to how they caught their food, such as birds, seals and dolphins. One of the largest collections of bird remains from the Neanderthal period were excavated from these caves.
Heritage Minister Tracey Crouch said: It's fantastic news that the Gorham's Cave Complex has become the UK's 30th World Heritage Site. It gives a unique insight into the culture and traditions of Neanderthals thousands of years ago and demonstrates the exciting range of the UK's cultural heritage. The site consists of four sea caves - Bennett's, Gorham's, Vanguard and Hyaena. After the Neanderthals, modern humans entered inhabited the caves around 20,000 years ago. The decision to inscribe the caves as a World Heritage Site was made at the 40th annual meeting of the UNESCO World Heritage Committee in Istanbul, Turkey. The UK has also recently submitted a bid for the Lake District to be inscribed as a World Heritage Site.
[edit]
External references
Featured articles and news
IHBC asks you to contribute to the debate on gentrification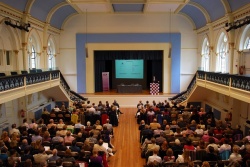 The Guardian reports on the dangers of gentrification - join the debate at IHBC NewsBlogs
---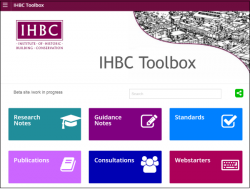 Our Toolbox offers easy access to the essential tools in conservation practice including links to Standards, 22 Practice notes, Consultations and much more.
---
Churchill Barriers to be listed

Second World War structures at Scapa Flow have been recognised as being of national importance by Historic Environment Scotland (HES).
---
Historic brick reservoir image wins award
The image of a covered reservoir in London's Finsbury Park has won the best architecture photograph of the year at the Arcaid Images Architectural Photography Awards 2016.
---
Westminster City Council gains approval for Special Policy Areas
The London Council's plans are given the go-ahead to management development in five unique specialist clusters.
---
Property Flood Resilience Action Plan out
An independent report has been issued relating to flood protection, aiming to help with flood resilience.