30th World Heritage Site inscription for UK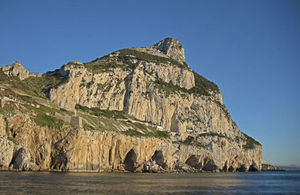 The UNESCO World Heritage Committee has inscribed the Gorham's Cave Complex in Gibraltar as the UK's 30th World Heritage Site (WHS).
The Department for Culture, Media & Sport (DCMS) writes:
The caves were the last known dwelling of Neanderthals in the world and they lived there for almost 100,000 years. Gorham's Caves, which lie at the base of the Rock of Gibraltar, contain rock engravings dating back more than 39,000 years, as well as campfires, stone tools and the remains of butchered animals.
The archaeological findings have provided extensive information about the cultural traditions and lifestyles of Neanderthals - from their cognitive abilities to how they caught their food, such as birds, seals and dolphins. One of the largest collections of bird remains from the Neanderthal period were excavated from these caves.
Heritage Minister Tracey Crouch said: It's fantastic news that the Gorham's Cave Complex has become the UK's 30th World Heritage Site. It gives a unique insight into the culture and traditions of Neanderthals thousands of years ago and demonstrates the exciting range of the UK's cultural heritage. The site consists of four sea caves - Bennett's, Gorham's, Vanguard and Hyaena. After the Neanderthals, modern humans entered inhabited the caves around 20,000 years ago. The decision to inscribe the caves as a World Heritage Site was made at the 40th annual meeting of the UNESCO World Heritage Committee in Istanbul, Turkey. The UK has also recently submitted a bid for the Lake District to be inscribed as a World Heritage Site.
[edit]
External references
Featured articles and news
IHBC Gus Astley Student Award 2017 now open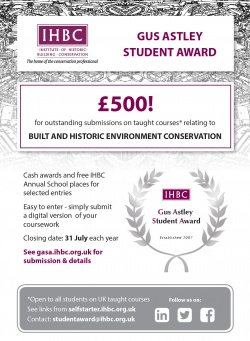 Send in your coursework on a taught course by 31 July for a chance to win a prize and attend the IHBC's Annual School in Belfast in June 2018.
---
Can Wellington (NZ) save its heritage buildings before it's too late?

---
Local military heritage at risk
The Daily Telegraph reports that many small regimental museums are to lose Ministry of Defence (MoD) funding by the end of next decade.
---
Heritage Open Days festival 2016 attended by millions
The Heritage Open Days (HODs) 2016 Impact Report shows an estimated 3 million visitors attending 5293 events with £10m for local economies.
---
International News - Cultural Protection Fund projects announced
The British Council has announced the initial projects to be supported by the Cultural Protection Fund, which will protect heritage overseas.