2 National Parks to extend their boundaries
This article was created by The Institute of Historic Building Conservation (IHBC). It originally appeared in the IHBC NewsBlogs
---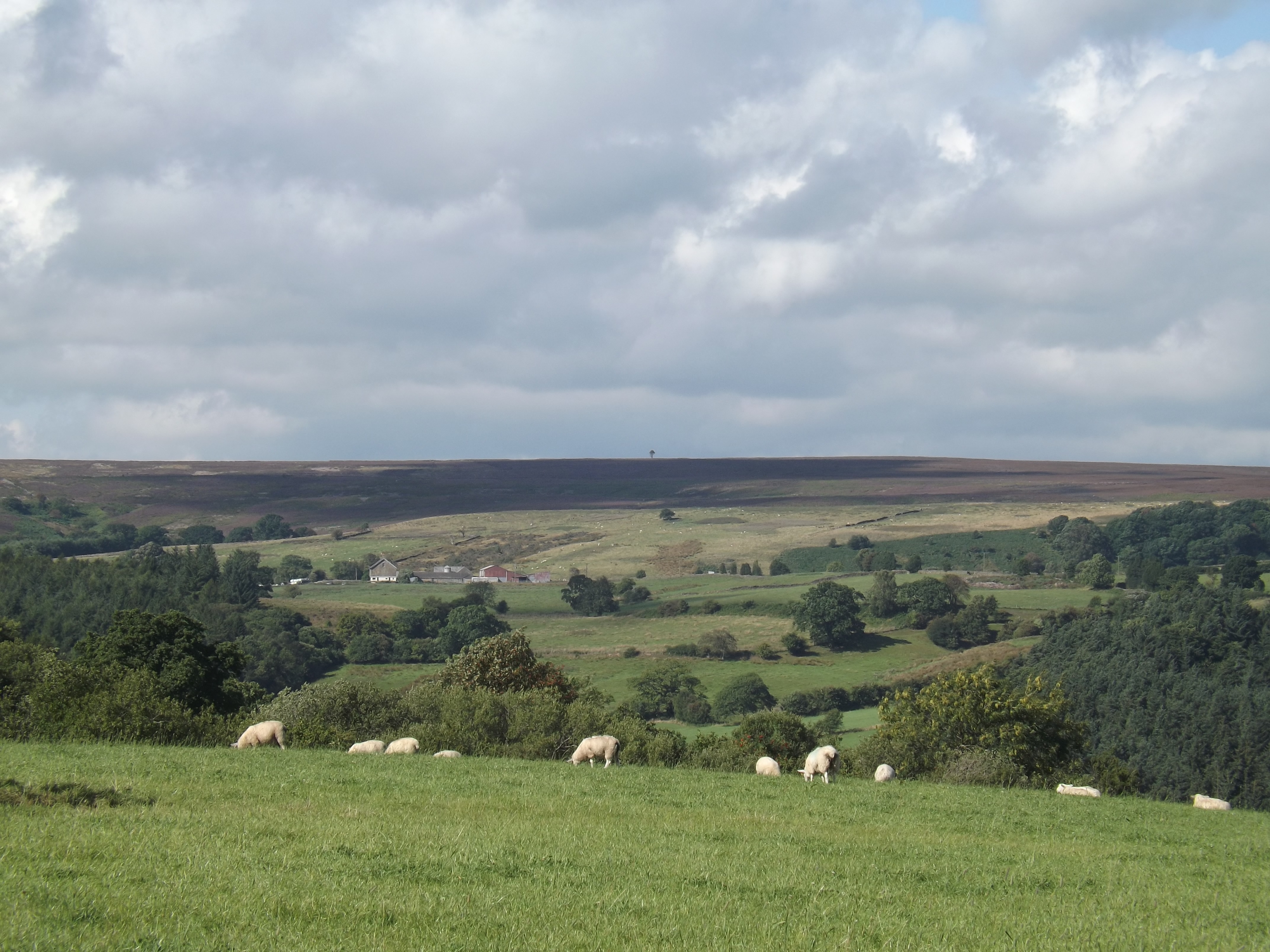 In August 2016, the Yorkshire Dales National Park and the Lake District National Park officially extended, adding 'an area bigger than the Isle of Wight'.
The Department for Environment, Food & Rural Affairs wrote:
Two of our most iconic National Parks – the Yorkshire Dales and Lake District – have extended their boundaries for the first time in a bid to protect our precious countryside and boost rural tourism, Environment Secretary Andrea Leadsom has announced.
From the historic Sizergh Castle and postcard village of Orton to the breath-taking Lyth Valley, the extensions will see nearly 200 square miles – an area bigger than the Isle of Wight – protected for generations to come.
Over 20 million people already visit the rugged Dales and majestic Lakes each year. Extending these unique spaces will create the largest stretch of almost continuous National Park in England and attract thousands more people to the region – adding to over £1.8 billion a year already generated by visitors to these Parks.
The extension also supports the Government's long-term plan for the environment, a manifesto commitment currently being developed with local authorities, communities and environmental groups across the country.
Environment Secretary Andrea Leadsom said: 'The Dales and Lake District are part of our nation's proud identity – immortalised by W. H. Auden and Wordsworth, they are home to some of our country's most beautiful and rugged landscapes. Today's extension will virtually join up these precious natural assets, supporting the local economy, creating jobs and securing the area's reputation as one of our country's most attractive tourist destinations for generations to come.'
National Parks contribute £4 billion to our economy each year – from Wensleydale Cheese to Herdwick lamb they are also home to over one third of England's protected food names.
With tourism responsible for 13% of rural employment and 10% of rural businesses, today's extension will not only attract more people to the region, but could potentially create hundreds more jobs and boost local economies.
Andrew Sells, Chairman of Natural England, the Government's statutory adviser on landscape with responsibilities for designating and amending boundaries of National Parks, added: 'This is a momentous day for the Yorkshire Dales and Lake District National Parks, as well as for the wider family of protected landscapes. The additional areas which now form part of each National Park are very special places that deserve all the care and attention designation will bring. We all very much look forward to the benefits these extensions will bring to local businesses, the wider community and all those who visit these cherished landscapes.
The Yorkshire Dales and Lake District National Parks have extended their boundaries by 24% and 3% respectively. The extensions cover around 188 square miles. The decision to extend the Parks was announced last October. According to STEAM 2015 (Scarborough Tourism Economic Activity Model), there are 17.32 million visitors to the Lake District National Park and 9.30 million visitors to the Yorkshire Dales National Park wider area. According to STEAM 2015, visitors spend over £1.8 billion in Lakes and Dales a year (the economic impact of visitors and tourism businesses was £1.2 billion in the Lake District National Park and £605 million in the Yorkshire Dales National Park wider area in 2015.)
[edit]
Find out more
[edit]
External References
IHBC NewsBlog
Looking Ahead to IHBC's Brighton 2020 School – 'Old towns : New futures'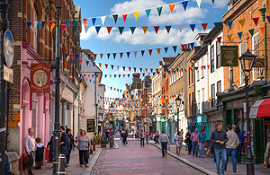 The Office for National Statistics (ONS) and Ordnance Survey (OS) have collaborated to identify high streets in Great Britain with new data survey analysis & interactive maps.
---
Dramatic pictures show structure lifted onto roof of Nottingham's 'most secret' building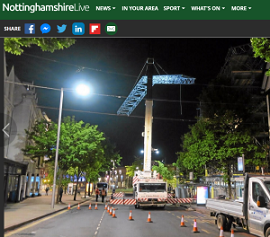 Dramatic pictures show the moment a huge temporary framework was added to one of Nottingham's most beautiful historic buildings, Bromley House.
---
Victorian Society kick starts 'Top 10 Most Endangered Buildings Campaign'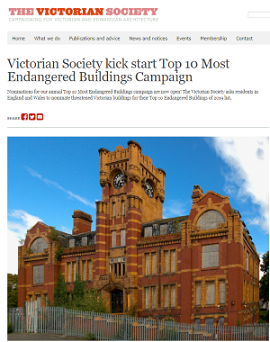 Nominations are now open, as the Victorian Society asks residents in England and Wales to nominate threatened Victorian buildings for their Top 10 Endangered Buildings of 2019.
---
'Building a safer future' – consultation on reform of the building safety regulatory system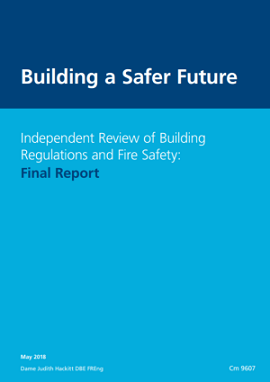 England's Ministry of Housing Communities and Local Government (MHCLG) seeks views on proposals for a radically new building and fire safety system.
---
Plastic road built on new housing development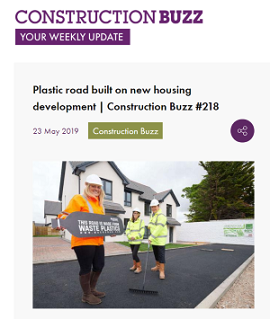 Springfield Properties has become the UK's first house builder to use waste plastic to build a road on a housing development.
---
Historic building that exported lace around the world restored to its former glory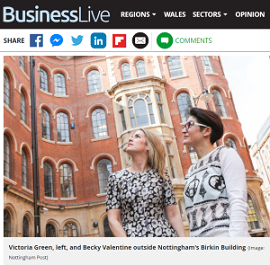 One of Nottingham's most cherished Victorian buildings, The Birkin Building designed by Thomas Chamber Hine in 1855 in Nottingham's Lace Market, has been restored.
---
Ramboll report finds clients underestimate economic value of sustainability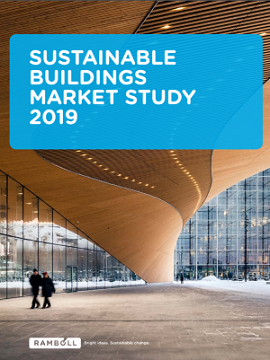 A recent Ramboll study indicates that rental yield and property values are underrated, as developers and investors underestimate the value of producing sustainable buildings.
---
England's 'HODs' celebrates 25th anniversary, from 13 to 22 September 2019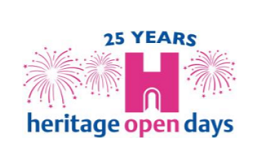 This year, England's Heritage Open Days (HODs) is celebrating its 25th anniversary with a raft of new initiatives and partners, focusing on this year's theme of 'People Power'.
---
---
---