2 National Parks to extend their boundaries
This article was created by The Institute of Historic Building Conservation (IHBC). It originally appeared in the IHBC NewsBlogs
---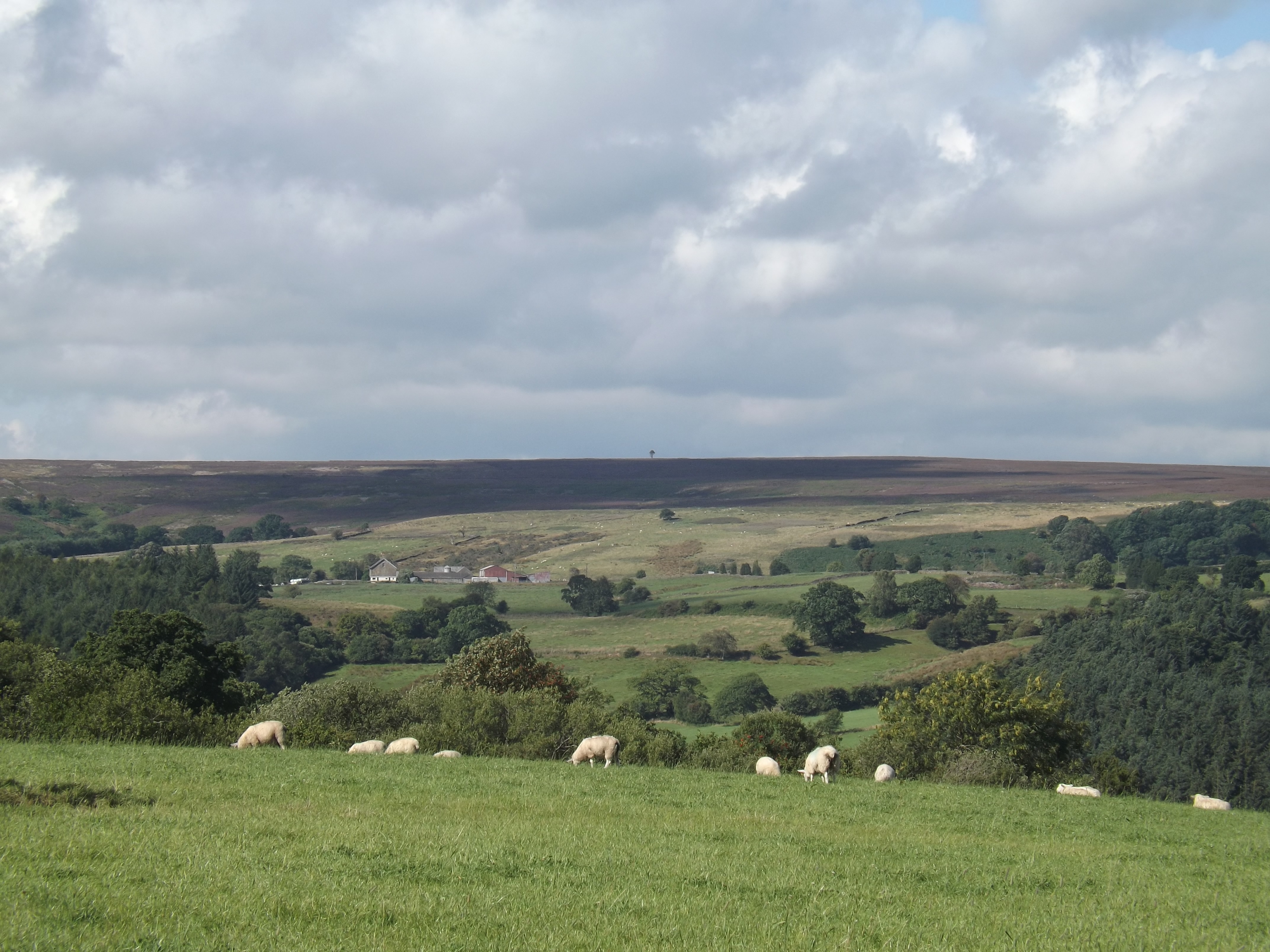 In August 2016, the Yorkshire Dales National Park and the Lake District National Park officially extended, adding 'an area bigger than the Isle of Wight'.
The Department for Environment, Food & Rural Affairs wrote:
Two of our most iconic National Parks – the Yorkshire Dales and Lake District – have extended their boundaries for the first time in a bid to protect our precious countryside and boost rural tourism, Environment Secretary Andrea Leadsom has announced.
From the historic Sizergh Castle and postcard village of Orton to the breath-taking Lyth Valley, the extensions will see nearly 200 square miles – an area bigger than the Isle of Wight – protected for generations to come.
Over 20 million people already visit the rugged Dales and majestic Lakes each year. Extending these unique spaces will create the largest stretch of almost continuous National Park in England and attract thousands more people to the region – adding to over £1.8 billion a year already generated by visitors to these Parks.
The extension also supports the Government's long-term plan for the environment, a manifesto commitment currently being developed with local authorities, communities and environmental groups across the country.
Environment Secretary Andrea Leadsom said: 'The Dales and Lake District are part of our nation's proud identity – immortalised by W. H. Auden and Wordsworth, they are home to some of our country's most beautiful and rugged landscapes. Today's extension will virtually join up these precious natural assets, supporting the local economy, creating jobs and securing the area's reputation as one of our country's most attractive tourist destinations for generations to come.'
National Parks contribute £4 billion to our economy each year – from Wensleydale Cheese to Herdwick lamb they are also home to over one third of England's protected food names.
With tourism responsible for 13% of rural employment and 10% of rural businesses, today's extension will not only attract more people to the region, but could potentially create hundreds more jobs and boost local economies.
Andrew Sells, Chairman of Natural England, the Government's statutory adviser on landscape with responsibilities for designating and amending boundaries of National Parks, added: 'This is a momentous day for the Yorkshire Dales and Lake District National Parks, as well as for the wider family of protected landscapes. The additional areas which now form part of each National Park are very special places that deserve all the care and attention designation will bring. We all very much look forward to the benefits these extensions will bring to local businesses, the wider community and all those who visit these cherished landscapes.
The Yorkshire Dales and Lake District National Parks have extended their boundaries by 24% and 3% respectively. The extensions cover around 188 square miles. The decision to extend the Parks was announced last October. According to STEAM 2015 (Scarborough Tourism Economic Activity Model), there are 17.32 million visitors to the Lake District National Park and 9.30 million visitors to the Yorkshire Dales National Park wider area. According to STEAM 2015, visitors spend over £1.8 billion in Lakes and Dales a year (the economic impact of visitors and tourism businesses was £1.2 billion in the Lake District National Park and £605 million in the Yorkshire Dales National Park wider area in 2015.)
[edit]
External References
IHBC NewsBlog
10 Days to submit for IHBC Student Award 2018 with up to £5000 to be won
Photo: Colin Higgs (http://www.portreathstudio.com) from Hilary Wyatt's winning submission to the 2016 IHBC Student Award, on historic marine infrastructure.

The IHBC's 2017 Gus Astley Student Award closes on 31 July, so if you have relevant coursework be sure to submit it online and on time.
---
Meet the IHBC national officers online
Following their election at the IHBC's AGM in Manchester, the institute's officers summary details have been posted on the IHBC's website.
---
IHBC welcomes Appeal Court timely reaffirmation of legislation over policy
IHBC's Policy Chair said: 'This judgement…. makes clear the importance of up-to-date development plans, and that the NPPF is not the over-riding consideration in every planning decision'.
---
Consultant for Stage 2 HLF bid for Mansfield Townscape Heritage Scheme, closing 7 August, valued at £70,000.
---
Listing of Humber Bridge and Philip Larkin house celebrates the heritage of Hull
Humber Bridge joins top 2.5% of listed buildings on the 36th anniversary of its official opening by The Queen, as 9 new listings are added during Hull City of Culture 2017.
---
Scottish Government launches consultation on socio economic duty
In 2017, Scotland will become the first part of the UK to introduce the 'socio-economic duty' and a consultation paper is a key way to get the implementation right.
---
Historic England seeks advice and guidance on advice and guidance
The online survey's objective is to review HE's online advice and guidance to find out if the right information is being provided to the right people in the most effective way.
---
Archikids Festival - free architecture festival for kids and families in London
From 22 - 23 July 2017 free architecturally-inspired activities and workshops will be held, led by architects, artists and designers for kids and their families to explore the city.
---
Economic boost for the north of England as HS2 routes confirmed
Transport Secretary Chris Grayling confirms Britain's high-speed rail lines to the north-west, East Midlands and Yorkshire will give the North of England a huge economic boost.
---
Heritage funding in England and Scotland tops £486 million
Two reports detail the amount of financial support the EU has provided to heritage in England and Scotland between 2007-2016, together identifying more than £486 million.
---
Civic Voice makes Special Award for Development in a Conservation Area
To mark the 50th anniversary of the Civic Amenities Act 1967 Civic Voice has awarded 3 Special Awards to projects from across England for enhancing a conservation area.