2016 Natural Stone Awards
Great Britain has a fantastic tradition, especially within the heritage building sector, of using stone local to a project. Hundreds of churches, cathedrals and historic monuments up and down the British Isles were created from stone quarried close to the site, helping create a unique local aesthetic, something commented on by The Right Honourable Michael Portillo in his address at the 2016 Natural Stone Awards. This tradition is one that has been continued as these buildings require repair or maintenance work and heritage architects endeavour to use the original stone or an alternative quarried close by.
Stone Federation's technical helpline receives a large number of enquiries from architects and clients looking to source stone similar to the original as, in some cases, the quarries are no longer in operation. What is encouraging is that in almost all cases, these queries lead to the use of an alternative British stone, thus continuing the tradition and supporting our indigenous quarries. Through a well-established network of industry experts, the British stone industry has, on the whole, managed to avoid losing these projects to imported, and arguably, unsuitable alternative stones.
It was encouraging to see Historic England as one of the main sponsors for the 2016 Natural Stone Awards. Clara Willett, Senior Architectural Conservator at Historic England commented at the Awards that "Historic England feel its really important to support events like The Natural Stone Awards because the quality of craftsmanship, the care in selecting natural, indigenous stones and selecting suitable replacement stone is so important in supporting and looking after our historic buildings."
The Natural Stone Awards are also a good indicator of the state of the industry and it was encouraging to see that in the 2016 awards, 100% of the stone used on the winning, highly commended and commended projects in the Repair and Restoration category was British stone. The winning project, the Wimpole Gothic Tower project in Cambridgeshire saw the structure repaired and stabilised for the next 200 years while maintaining the weathered beauty of the tower. The choice of stone, namely Barrington Clunch, came as a result of research undertaken by the principal stone contactor and English Heritage. The Awards judges felt that this was "…an exemplary way to carry out this kind of restoration."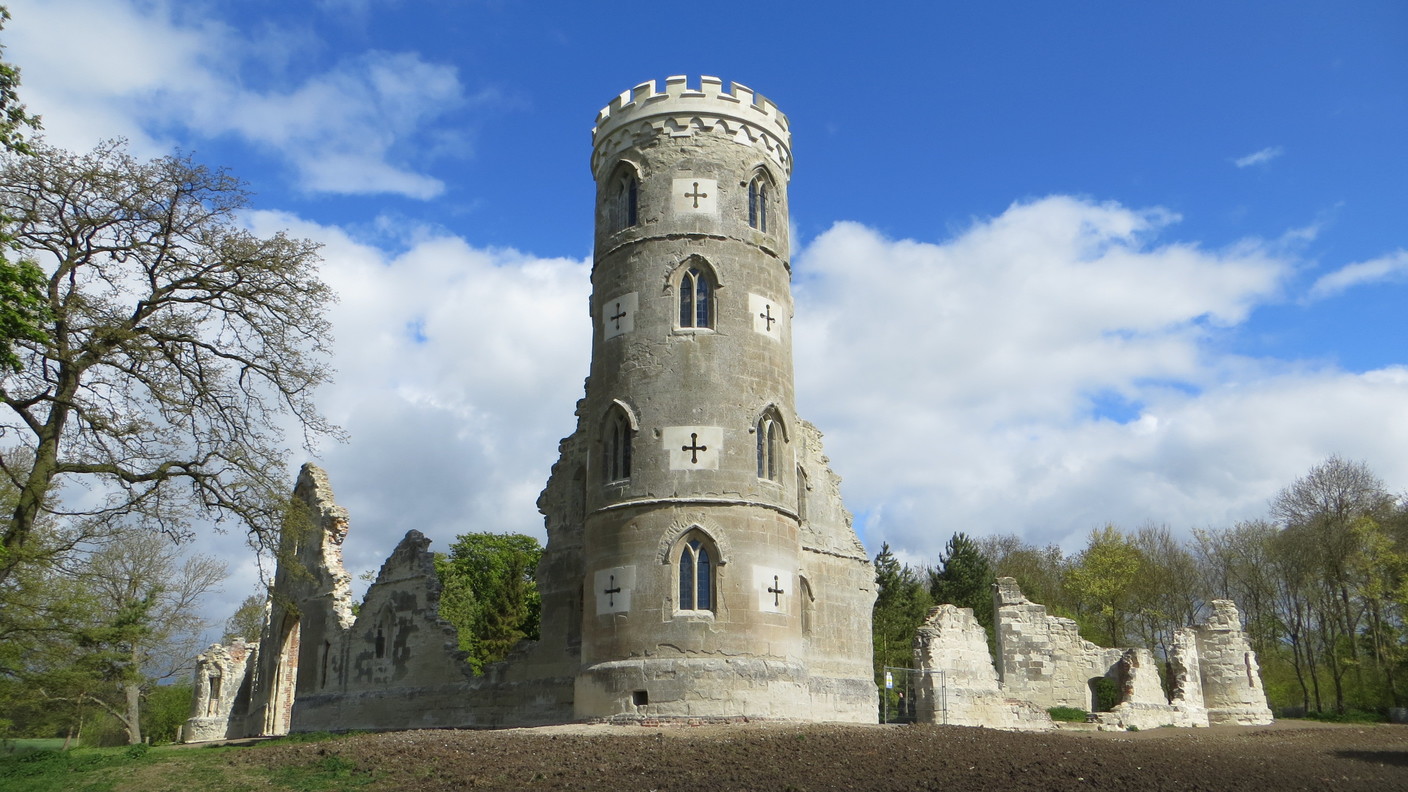 2017 will see one of the Federation's other sector focussed initiatives, Stone Heritage, launched to the sector. This group will have strong links with the Quarry Forum thanks to the significant part British stone has to play in the repair, restoration and conservation of our island's historic buildings and monuments.
If you're undertaking a heritage project and want to explore the options that British stone can provide you with, take a look at the stone sourcing tool on the Stone federation website: http://bit.ly/BritStone.
IHBC NewsBlog
IHBC - Heritage Project Management at Bishop Auckland with CIOB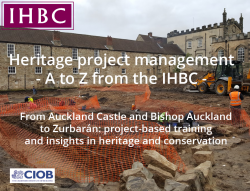 On 18/19 October the IHBC, with CIOB and others will host this event offering practical insights into the working of heritage-led regeneration projects valued at some £90 million.
---
IHBC update on Historic England review of written advice and guidance
Pye Tait is carrying out an independent review of HE's online advice and guidance, and want to boost responses from local authority (LA) conservation officers in particular..
---
Medway Council seeks heritage interpretation strategy and delivery on HLF project, closing 1 September, valued £97,000.
---
DBW Context post - Sir Donald Insall on Chester Conservation Areas
Sir Donald Insall's article on 'Chester, conservation as positive action', written for the IHBC's Conservation Area anniversary issue of Context of March 2017 now on DBW.
---
DCLG publishes guidance on Brownfield Registers and Permission in Principle
The Department for Communities and Local Government guidance supports permission in principle and brownfield registers of land suitable for housing.
---
London Mayor - new planning rules to boost affordable housing
At least half the new homes built on public land in London will have to be affordable to benefit from faster planning permission under a new approach to development.
---
Places, People and Planning – BEFS response to the Position Statement
Built Environment Forum Scotland has submitted its response to the Scottish Government's position paper on the planning review.
---
SAVE and partners granted permission for judicial review on Paddington Cube decision
The High Court grants permission to challenge the Secretary of State for Communities and Local Government over refusal to call in Paddington Cube proposals for public inquiry.
---
Campaigners delighted as reconstruction work finally begins on Carlton Tavern
Work has begun, as a result of campaigners fight, on the reconstruction of a beloved pub the Carlton Tavern, Maida Vale which was knocked down illegally by its owners.
---
Scottish tour operator aims to correct misleading displays
A Scottish tour operator has set up a national 'history police' forum, allowing the public to report misleading or inaccurate information at museums and local information boards.