World heritage site
[edit]
Introduction
A World Heritage Site is a site that has been inscribed by UNESCO (the United Nations Educational, Scientific and Cultural Organisation) on its World Heritage List. In order to qualify, it must be of outstanding universal cultural or natural value (or both). The age of a site is irrelevant. The list was initiated following the World Heritage Convention in 1972 and includes a variety of sites such as landscapes, cities, monuments, technological sites and modern buildings.
[edit]
Current list
As of 2015, there are 1031 sites listed which includes:
802 cultural.
197 natural.
32 mixed.
In the UK, there are 29 listed sites including; 24 for culture, 4 for nature and 1 mixed. This includes Canterbury Cathedral, Hadrian's Wall, the city of Bath and Stonehenge.
[edit]
Inscription process
The first stage to becoming a World Heritage Site is the inscribing of the site on the prospective list held by the government. Each year, every country is eligible to propose a single site from the prospective list for consideration for inscription onto the Wold Heritage List. This requires extensive preparatory work, as the inscription process means that a site has to demonstrate how it meets one or more of UNESCO's ten criteria for eligibility. If a site is successful, it means that it is recognised as being of outstanding value to humanity as a whole.
[edit]
Monitoring and management of a site
Any sites listed on the World Heritage List are monitored by UNESCO to ensure their preservation. If a site is considered to be under threat, for example from neglect or wilful destruction, it can be added to the World Heritage in Danger List. This highlights the site to the international community and also means the site becomes eligible for financial support from the World Heritage Fund. It is also possible, in severe circumstances, that UNESCO can revoke World Heritage status if it has lost the qualities that made it outstanding.
In the UK, according to government policy, all sites must have a World Heritage Site management plan in place to ensure they are managed sustainably.
[edit]
Planning control
Through being designated as a World Heritage Site, no additional statutory controls are afforded the site. However, the planning system gives protection, as well as other designations (listed buildings, scheduled monuments etc).
The National Planning Policy Framework (NPPF) defines a World Heritage Site as a designated heritage asset and therefore weight should be given to its conservation and development that results in substantial harm or loss to the site should be avoided wherever possible. It may also be necessary to protect the setting of a site, for example through a buffer zone where there are restrictions on development.
Where a development is proposed that may affect a World Heritage Site, information will be required with an application to enable an assessment of impact on Outstanding Universal Value. This could include a visual impact assessment, archaeological data or historical information. It is often part of an Environmental Statement.
World Heritage Sites are considered to be 'sensitive areas' for the determining whether an Environmental Impact Assessment is required for a development.
[edit]
External references
Featured articles and news
IHBC Gus Astley Student Award judge for 2016 is David Trench CBE FCIOB Project Manager and co-founder of Designing Buildings Wiki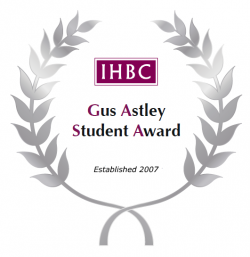 The IHBC is delighted to announce the judge for the 2016 IHBC Gus Astley Student Awards as David Trench CBE FCIOB, one of the UK's leading project managers, who is also a co-founder and chair of Designing Buildings Wiki (DBW), host platform for the IHBC's Conservation Wiki.
---
IHBC congratulates Heritage Trust Network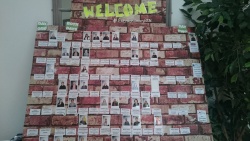 Co-sponsor IHBC has welcomed the first conference of the Heritage Trust Network (HTN), successor to UKAPT, which took place in Birmingham's Custard Factory on 13-14 October, and closed with the new organisation's first AGM.
---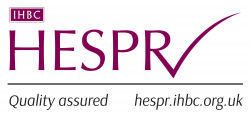 This week the Director's top tender pick from the Bulletin features the Glasgow Building Preservation Trust (GBPT) scheme for the redevelopment of the West Boathouse on Glasgow Green, valued at £250,000.
---
Locals table rival plans for Clerkenwell Royal Mail site
A group of Londoners concerned at plans for almost 700 mostly luxury homes on the Royal Mail's Mount Pleasant sorting office site in Clerkenwell, already granted permission, has requested approval for a rival design intended to provide 40 more affordable homes under a 'community right to build' application.
---
Fire guts 18th century Grade II Cosgrove Hall mansion
A fire has gutted the Grade II-listed, privately-owned mansion Cosgrove Hall, near Milton Keynes in Northamptonshire.
---
British Property Federation survey highlights planning officers concerns
A survey by the British Property Federation (BPF) and GL Hearn has revealed that 65% of planning officers concerned that the system is getting worse, but also highlighted that the Northern Powerhouse decided 22% more major applications per resident than Greater London area.
---
English Heritage launches conservation appeal
English Heritage (EH) has launched a conservation appeal 'Appeal to help support this vital work and safeguard our historic places for future generations'.
---
Derry-Londonderry transport hub solution for at risk building
The Ulster Architectural Heritage Society (UAHS) has announced that a listed building currently at risk, Waterside Station, is to be the centre of a new transport hub in Derry-Londonderry.