Tudor revival style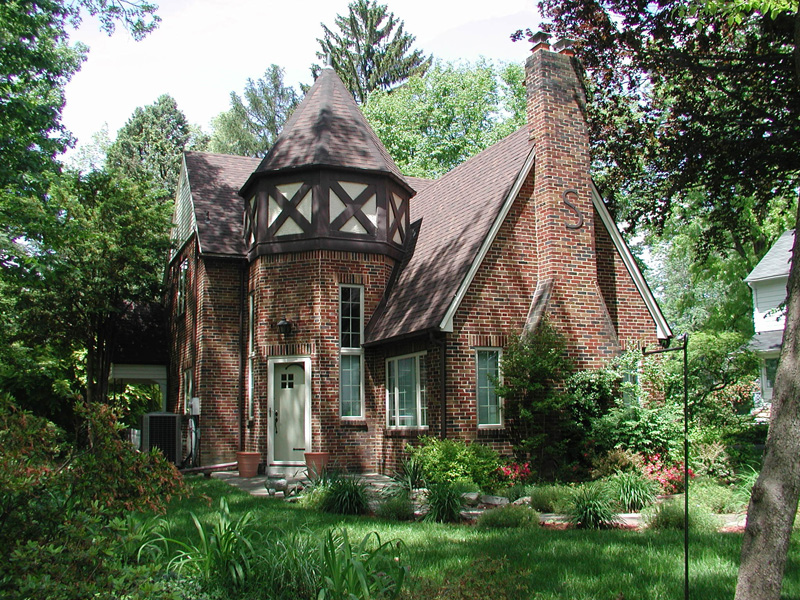 The Tudor style is an eclectic mixture of early and medieval English building traditions to create a picturesque, traditional appearance. The term Tudor is somewhat of a misnomer, since the style does not closely follow the building patterns of the English Tudor era of the early-16th century. Instead, it is an amalgam of late medieval English inspired building elements.
The earliest examples of this style were architect designed, and more closely followed original English models of the Elizabethan and Jacobean eras. These early and more ornate buildings are sometimes referred to as Jacobethan style, rather than Tudor. In the early part of the 20th century, less ornate versions of this medieval English style became very popular in America for the design of homes, spreading across the country through pattern books, builders' guides, and mail order catalogs. In the 1920s and 1930s America, the Tudor style was second only to the Colonial Revival style in residential popularity.
Tudor buildings are easily identified by their steeply pitched roofs, often with a front facing gables or multiple gables, and half timbered wall surfaces. Not all Tudor buildings have half-timbering, but all share similar massing and medieval English decorative details. These details might include:
Overhanging gable or second storey.
Decorative front or side chimney.
Diamond-shaped casement windows.
Round arched, board and baton front entry door.
Tudor houses are almost always of stucco, masonry or masonry-veneered construction, often with ornamental stonework or brickwork. In some Tudor buildings the roofs curve over the eaves to imitate medieval thatching, or the roof line itself curves from peak to cornice to suggest a medieval cottage. Often picturesque and charming, the Tudor style was commonly used for buildings, mansions, churches, schools, government offices and apartment buildings.
This article was written by PHMC.
--Pennsylvania Historical and Museum Commission
[edit]
External references
Featured articles and news
IHBC Annual School Context article reaches Conservation Wiki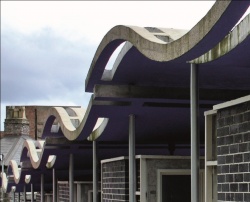 Reports from IHBC's journal Context that covered the IHBC's 2016 Annual School visit to Dudley, which covered both the Tecton work at the Castle as well as regeneration in the town, have been used to shape a new article for IHBC's Conservation Wiki on the modernist work and its conservation.
---
IHBC trustee urges the use of BS7913 to safeguard buildings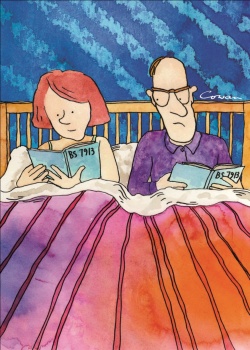 IHBC trustee John Edwards has featured an article in the November issue of the RICS Property Journal where he 'argues that traditional buildings are in need of better treatment and understanding' by the profession.
---
First Green Gas Mill in Britain given consent
A £10 million Green Gas Mill, which produces heating for 4000 houses using green gas from grass, has been granted planning permission by Winchester City Council.
---
Scottish Land Fund leads to community ownership of Eyemouth Listed Building
Eyemouth in the Scottish Borders is the latest community to benefit from funding from the Scottish Land Fund, with an eco-innovation centre being established in the former Town Hall, a 'Category B' Listed Building.
---
Iconic Royal Liver Building for sale
The iconic Grade I (GI) listed Royal Liver Building in Liverpool is to be marketed for sale.
---
Victorian Society lists 2016 Top Ten endangered buildings
The national architectural charity, the Victorian Society (Vic Soc), released its 2016 Top Ten Endangered Buildings list, while Griff Rhys Jones, Victorian Society Vice President, has urged people living near the buildings on the list to 'seize the opportunity' and campaign to save them.
---
The Construction Industry Council launches brand refresh and strapline
The Construction Industry Council (CIC) has launched its brand refresh with a new logo and strapline: BUILT ENVIRONMENT PROFESSIONS TOGETHER
---
Official Farmer Review tells construction industry to modernise
The 'Farmer Review', a report commissioned by the government and carried out by Cast Consultants, has concluded that the construction sector must 'modernise or die', being highly critical in relation to its delivery, innovation, investment and training practices.
---
BBC News features the house that hid a forbidden love
BBC News explores how the structure of a Grade II* listed 1930s home of Gerald Schlesinger and Christopher Tunnard, managed to help keep a secret that would otherwise have criminalised its owners, as its 'LGBTQ' history has now been officially acknowledged in the nations heritage.
---

The IHBC helps UK Civic Trusts to celebrate the 50th anniversary of the introduction of Conservation Areas, with a fund allocation of up to £2500, including a prize of a place at the IHBC's Annual School on offer for the most effective project.