Procurement route
Procurement is the process of purchasing goods or services. There are many different routes by which the design and construction of a building can be procured. The selected procurement route should follow a strategy which fits the long-term objectives of the client's business plan. Considerations are likely to include:
Speed.
Cost.
Quality.
Specific project constraints.
Risk.
Asset ownership.
Financing.
Clients may need to appoint independent client advisers to help them decide on the most appropriate procurement route for their project.
We have set out below a list of the main procurement routes used in the UK. More information about many of the routes described is available in separate articles. The detailed procedures that need to be followed for the five most commonly-used procurement routes can be found in our project plans.
For general descriptions of the processes followed when appointing consultants or tendering the main construction contract See; Appointment and Tender.
NB in 2012, an RIBA member's survey suggested that procurement routes commonly used by respondents were:
Construction management is a similar to a management contract except the trade contractors (rather than works contractors) are in contract with the client rather than the construction manager. The construction manager, acts as an agent for the client, administering and co-ordinating the works contracts. As the client will be required to administer the trade contracts, this generally requires an experienced client.
As with a management contract this enables some trade contractors to be appointed earlier than others, potentially shortening the time taken to complete the project.
The construction manager is generally appointed early in the design process so that their experience can be used to improve the buildability and packaging of proposals as they develop. As with a management contract there will be price uncertainty until the design is complete and all contracts have been let.
Additional information:
Design and build is a procurement route in which the main contractor is appointed to design and construct the works as opposed to a traditional contract where the client appoints consultants to design the development and then once the design is complete, a contractor is appointed to construct the works. Design and build can appeal to clients as it gives a single point of responsibility for delivering the project. However it may be seen as only being appropriate for simple projects, where design quality is not the main consideration.
The contractor can either be appointed to carry out all of the design work, or if the client wishes to have greater influence over the design, a concept design and outline (or performance) specification can be prepared by a design team employed by the client, and then the contractor is appointed to complete the design and carry out the construction.
The contractor may use their own in-house designers to design the building, or appoint external designers, or the client's designers can be employed by the contractor to complete the design (either by novation or consultant switch).
Design and build projects can follow either a single-stage or two-stage tender processes. A single-stage tender process is suitable where the information presented in the employer's requirements is sufficiently well developed for the contractor to be able to calculate a realistic price. On a two-stage design and build project, the contractor might be appointed in the first stage to provide professional services, which might include design (perhaps on a pre-contract services agreement) based on a fee for professional services and agreed rates, overheads and profit for construction. In the second stage, a price is agreed for construction and the contractor is appointed to build the works. However the client inevitably loses leverage in the second-stage negotiations as the contractor becomes embedded in the team and there is no real competition.
This is one of the three procurement routes favoured by the Government Construction Strategy for central civil government projects.
Additional information:
An example of a design build finance and operate procurement route is Public Private Partnership (PPP), the most common form of which is Private Finance Initiative (PFI) projects (ref HM Treasury Public private partnerships).
A single contractor (perhaps a special purpose vehicle (SPV), with design, construction and facilities management expertise as well as funding capability) is appointed to design and build the project and then to operate it for a period of time. The contractor finances the project and leases it to the client for an agreed period (perhaps 30 years) after which the development reverts to the client.
As this is a very long-term relationship, entered into before any design work is undertaken, it is extremely important that the client defines their requirements very carefully, in particular the quality that is required and how it will be judged. A great deal of risk is given to the contractor, however the price they offer will reflect this.
PFI is one of the three procurement routes favoured by the Government Construction Strategy for central civil government projects.
Variations include: Design Build Operate (DBO) and Build Own Operate Transfer ( BOOT).
In 2011 two government reports concluded that PFI contracts have not been a good use of taxpayers money, suggesting that PFI cost five times more than conventional government procurement. The banks, funding institutions and professions have not been prepared to take the risk associated with PFI projects, and it has instead been transferred to the building contractors and operating companies which have offered high prices in return. The attraction to government is that PFI projects do not appear on the balance sheet, albeit piling up debt in the public sector with as much as twenty five year commitments. The recommendation of the reports is that in future PFI liabilities should be shown on treasury accounts. This may reduce this type of government contracting in the future.
Additional information:
An emerging cost (Time and Materials or T&M) contract is essentially a management contract for works and services where the management contractor is paid direct costs identified in an 'estimate of project costs'. It is often applied over a certain period of time. This means that design and workmanship should give greater consideration of long-term performance issues.
Emerging cost contracts are often used on projects such as railway infrastructure contracts. They provide for sophisticated management services along with sub-contracting the construction of the works.
It is not a target-cost contract but does provide for value engineering and a right to terminate if the current cost estimate reaches an agreed percentage above than original estimate.
EPC contracts, sometimes called turnkey contracts are similar to design and build contracts, in that there is a single contract for the design and construction of the project, but generally with an EPC contract, the client has less say over the design of the project and the contractor takes more risk.
On a design and build project, the client may produce an outline design upon which tenders are sought. On an EPC project, the client may seek tenders based on a performance specification and then have no input into the design, other than if variations are instructed.
Generally, EPC contracts are used on engineering and infrastructure, where the aesthetics of design might be considered less important to the client than performance and cost certainty.
EPCM contracts are similar to EPC contracts (see above), but the client employs the necessary trade contractors to construct the works. The 'contractor' acts as a construction manager, managing the trade contractors. Effectively they are performing the roll of a consultant during the construction phase.
Typically associated with construction management and management contract projects, fast-track construction overlaps project tasks (such as design and construction) to reduce the overall project duration.
FF&E refers to the procurement of Furniture, Fixtures and Equipment. This might be procured separately to the main construction contract, particularly by clients that may already have systems in place for procuring fixed and loose furniture, fittings and equipment, for example schools or hospitals. It is very important under such circumstances to define very clearly which contract every element of FF&E is within (for example there may still be unusual or large items that it may be more sensible to procure under the may contract). It is also important to ensure that any building work required for the installation of such items is identified and procured, that any services required (such as power or drainage) are identified and that the installation of FF&E is properly integrated into the main contract.
For additional information see:
Clients that are continuously commissioning construction work might want to reduce timescales, learning curves and other risks by using framework agreements. Such arrangements allow the client to invite tenders from suppliers of goods and services to be carried out over a period of time on a call off basis as and when required.
A guaranteed maximum price (GMP) is a form of agreement with a contractor in which it is agreed that the contract sum will not exceed an specified maximum.
Typically this is a mechanism used on design and build contracts where the contractor has responsibility for completing the client's design and for carrying out the construction works, so they are in a good position to control costs.
For more information see: Guaranteed maximum price.
A lump sum contract is the traditional means of procuring construction, and still the most common form of construction contract. Under a lump sum contract, a single 'lump sum' price for all of the works is agreed before the works begin.
It is generally appropriate where the project is already well defined when tenders are sought and changes are unlikely. This means that the contractor is able to accurately price the risk they are being asked to accept.
A lump sum contract is not a fixed price. There is more certainty over the final cost, but it does include mechanisms that allow the contract sum to change.
For more information see: Lump sum contract.
A management contract is one where the works are constructed by a number of different works contractors who are contracted to and managed by a management contractor. A management contract structure is similar to a traditional contract, however, instead of taking the risk associated with a fixed price, the management contractor is reimbursed the amounts paid to works contractors, and is paid a fee usually in the form of a percentage.
Management contracts can enable some works contractors to be appointed earlier than others, for example demolition or piling contractors might be appointed before the design is complete. This can shorten the time taken to complete the project, but leaves price uncertainty until the design is complete and all contracts have been let.
Early appointment of a management contractor may allow them to help improve the buildability and packaging of proposals as they develop.
Additional information:
Measured term contracts (such as JCT MTC 2011) are used where the client has a regular programme of works that they would like to be undertaken by a single contractor. They are generally used for minor works or for maintenance work.
Measurement contracts (sometimes called 're-measurement' or 'measure and value' contracts) can be used where the design, or type of works can be described in reasonable detail, but the amount cannot. For example, excavation works where the quantity of excavation required is difficult to assess until after the works have begun. The contract sum cannot be determined when the contract is entered into, but instead is calculated on completion based on 're-measurement' of the actual work carried out and rates tendered by the contractor.

For more information see: Measurement contract.
Partnering arrangements are intended to enable full integration of the design, construction and operation of facilities. Partnering arrangements are linked by bi-party contracts and can include major specialist contractors, suppliers and specialist designers. Collective and individual incentive schemes for delivery can be included in cost reimbursement and fee payments. Essentially the major risk of performance lies with the client albeit mitigated and shared with the partners. Partnering requires heavy involvement from the client acting as employer and adjudicator of disputes.
Prime cost contracts (such as JCT PPC 05) are sometimes called cost plus contracts or cost reimbursable contracts (such as NEC3 EEC option E).
They might be used where the nature or scope of the work to be carried out cannot be properly defined at the outset, and the risks associated with the works are high. They are often used where an immediate start on site is required, for example for urgent alteration or repair work, or if there has been a building failure or a fire requiring immediate reconstruction or replacement of a building so that the client can continue to operate their business.
This is a high risk form of contracting for the client as the final cost is not known when the contract is entered into (ie there is no contract sum).
Tendering proceeds based on an outline specification, any drawings and an estimate of costs. The Contractor is paid the prime cost (the actual cost of labour, plant and materials) and a fee for overheads and profit.
For more information see:
NB Some people consider that a cost reimbursable contract or cost plus contract is one in which the client takes all the risk, whereas a prime cost contract is one in which the cost of the works packages are reimbursed but the main contractor takes a risk on staffing, overhead costs and profit which might be tendered on a fixed price.
Prime contracting is a form of procurement in which the client enters into a long-term relationship with a contractor who provides a single point of contact (prime contract) for a supply chain to deliver one or more projects. This is one of the three procurement routes recommended by Government Construction Strategy for publicly-funded projects (where it is described as prime-type contracting) and came into favour in the late 1990's and 2000's.
Prime contracting is generally appropriate for large clients such as the Ministry of Defence. According to Defence Estates, '…a Prime Contractor is one having single point responsibility for the management and delivery of a project using a system of incentivisation and collaboration working to integrate the activities of its supply chain members to achieve a project that is on time, within budget and is in accordance with the specified outputs and is fit for purpose' (ref Prime contracting on the MOD estate).
The Government Construction Strategy describes 'prime-type contracting' as '… where a supply team is appointed with a single point lead who takes overall responsibility for the design and construction of the project and gives commitments on the operational costs of or takes responsibility for the operation and maintenance of the facility for a defined period'.
Policy for the procurement of public projects is set out in the Government Construction Strategy.
Whilst the strategy does not itself propose which procurement routes should be adopted, the Common Minimum Standards referred to in the strategy state that ... Procurement routes should be limited to those which support integrated team working (PPP/PFI, Design & Build, the Prime-type Contracting approach and framework arrangements consistent with the Construction Strategy). Traditional, non-integrated procurement approaches should not be used unless it can be clearly shown that they offer best value for money – this means, in practice they will seldom be used.
Under each of these, the client appoints a single integrated supply team (including designers, contractors, suppliers and perhaps facilities managers) based on an output-based specification before design commences.
Public projects or publicly-subsidised projects may be subject to OJEU procurement procedures, enacted in the UK by The Public Contracts Regulations. The regulations set out rules requiring that contracts must be advertised in the Official Journal of the EU (OJEU). This is of particular importance because the time taken to advertise contracts can be up to 52 days. The regulations also describe allowable procedures for the selection of contractors.
For more information see:
This form of contract is normally used when the nature of work is known but cannot be quantified, or if continuity of programme cannot be determined. In the absence of an estimate, tenderers quote unit rates against a document that is intended to cover all likely activities that might form part of the works. Indicative quantities may or may not be given to tenderers but do not form part of the contract. As the extent of the work is unknown the unit rates include overhead and profit. General preliminaries such as scaffolding, temporary power, supervision and temporary accommodation will also have its own rates. On projects longer than say 18 months there might be escalation provisions based on annual percentage increases based on a stipulated indices.
For more information see: Schedule of rates term contract.
Single-stage tendering is the traditional route for procuring in the construction industry. It is used when all the information necessary to calculate a realistic price is available when tendering commences:
For more information see: Single-stage tender and Two-stage tender.

A traditional contract is a single-stage, fully designed project where the design is developed in detail by a consultant team working for the client and a contractor is then appointed under a lump-sum construction contract which includes penalties for late completion. The contractor may have no responsibility for any design other than temporary works.
Fully developing the design before tender gives the client certainty about the design quality and cost, but can be slower than other forms of contracting, and as the contractor is appointed only once the design is complete, they are not able to help improve the buildability and packaging of proposals as they develop.
Because of the absolute division between design and construction, this form of contracting can be seen as adversarial. However it remains by far the most popular form of contracting in the UK (ref NBS National Construction Contracts and Law Survey 2012).
Additional information:
Two-stage tendering is used to allow early appointment of a contractor, prior to the completion of all the information required to enable them to offer a fixed price.

In the first stage, a limited appointment is agreed allowing the contractor to begin work and in the second stage a fixed price is negotiated for the contract. It can be used to appoint the main contractor early or more commonly as a mechanism for early appointment of a specialist contractor such as a cladding contractor. A two-stage tender process may also be adopted on a design and build project where the employer's requirements are not sufficiently well developed for the contractor to be able to calculate a realistic price. In this case, the contractor will tender a fee for designing the building along with a schedule of rates that can be used to establish the construction price for the second stage tender.
[edit] Find out more
[edit] External references
News

Why convert your solar power from DC to AC when you could use the DC instead? Read more
---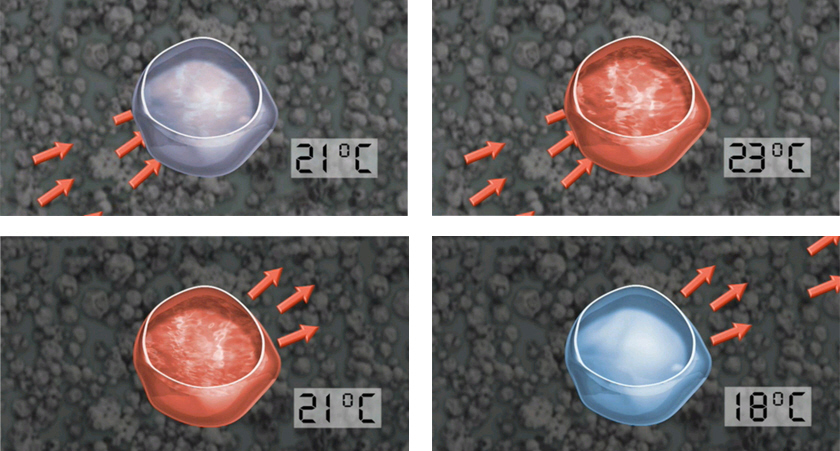 Phase change materials (PCM) can store 5 to 14 times more thermal energy than conventional thermal storage materials. Read more
---

Product registry system heralds new era of consciousness where products can be selected based on social and environmental value. Read more
---

Rogers Stirk Harbour + Partners' Y:Cube units are 26m2 one-bed studios for single occupancy that arrive on site as self-contained units. Read more
---