IHBC welcomes Heritage Protection Reform Proposals
This article was created by The Institute of Historic Building Conservation (IHBC). It was originally appeared in the IHBC NewsBlogs
---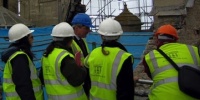 The IHBC has welcomed the Historic Environment Forum (HEF) consultation on 'Heritage Protection Reform Proposals' for England, which the institute has been contributing to for some time 'without prejudice', and with the consultation to close on 19 September [2016].
Mike Brown, immediate past chair of the IHBC comments, 'I have been closely involved in developing these proposals over the last two years on behalf of HEF, working with a wide range of sector interests and Historic England. We have kept close contact with DCLG and DCMS so that the ideas developed are the ones with most potential within government.'
'From the start our concern has been, 'how can we address the resourcing shortfall in conservation capacity within Local Planning Authorities given that no new money is likely to be made available' and 'How can we best protect heritage in these straightened times?'.
'I can't say I agree 100% with every idea put forward, but much of it is common-sense. The more radical ideas, perhaps reflect our times and the urgent need for a more imaginative approach. Of course, those ideas will need detailing and careful monitoring to ensure they work and do not lead to unexpected outcomes.'
'HEF ran two workshops on the outline ideas last October, one in London and one in Birmingham were they were well-received. We have now developed them in more detail and want to test the water, this time with a broader base of heritage interests and individuals. Given there is a new government there is, perhaps, a new opportunity to influence Ministers. I encourage members to look at the proposals with an open mind and feed into the IHBC's response your thoughts and any alternatives.'
The HEF writes:
The Historic Environment Forum (HEF), the high-level sectoral committee, has been concerned for many years by the continuing reduction in heritage and planning resourcing in local authorities. In 2014 HEF set up a working group, the Historic Environment Protection Reform Group, to address these problems and devise solutions. HEF consulted key heritage stakeholders on 15 proposed reforms in October 2015. These proposals have now been worked up in more detail, and HEF is seeking further input from stakeholders in this summer 2016 consultation.
The Historic Environment Forum welcomes all responses to this consultation. Everyone is encouraged to answer the general question (Question 12), but HEF would particularly welcome responses on the more specific questions which precede it.
Responses should be sent to The Heritage Alliance acting as the Secretariat for HEF to kate.pugh@theheritagealliance.org.uk
For further information see the Heritage Alliance -http://www.theheritagealliance.org.uk/historic-environment-forum/
---
External references
IHBC Jobs etc – see: http://ihbconline.co.uk/jobsetc/
IHBC NewsBlogs see: http://ihbconline.co.uk/newsachive
Featured articles and news
IHBC Annual School Context article reaches Conservation Wiki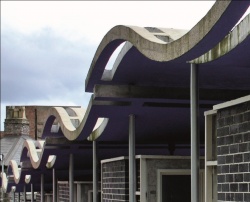 Reports from IHBC's journal Context that covered the IHBC's 2016 Annual School visit to Dudley, which covered both the Tecton work at the Castle as well as regeneration in the town, have been used to shape a new article for IHBC's Conservation Wiki on the modernist work and its conservation.
---
IHBC trustee urges the use of BS7913 to safeguard buildings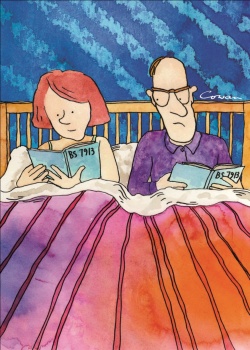 IHBC trustee John Edwards has featured an article in the November issue of the RICS Property Journal where he 'argues that traditional buildings are in need of better treatment and understanding' by the profession.
---
First Green Gas Mill in Britain given consent
A £10 million Green Gas Mill, which produces heating for 4000 houses using green gas from grass, has been granted planning permission by Winchester City Council.
---
Scottish Land Fund leads to community ownership of Eyemouth Listed Building
Eyemouth in the Scottish Borders is the latest community to benefit from funding from the Scottish Land Fund, with an eco-innovation centre being established in the former Town Hall, a 'Category B' Listed Building.
---
Iconic Royal Liver Building for sale
The iconic Grade I (GI) listed Royal Liver Building in Liverpool is to be marketed for sale.
---
Victorian Society lists 2016 Top Ten endangered buildings
The national architectural charity, the Victorian Society (Vic Soc), released its 2016 Top Ten Endangered Buildings list, while Griff Rhys Jones, Victorian Society Vice President, has urged people living near the buildings on the list to 'seize the opportunity' and campaign to save them.
---
The Construction Industry Council launches brand refresh and strapline
The Construction Industry Council (CIC) has launched its brand refresh with a new logo and strapline: BUILT ENVIRONMENT PROFESSIONS TOGETHER
---
Official Farmer Review tells construction industry to modernise
The 'Farmer Review', a report commissioned by the government and carried out by Cast Consultants, has concluded that the construction sector must 'modernise or die', being highly critical in relation to its delivery, innovation, investment and training practices.
---
BBC News features the house that hid a forbidden love
BBC News explores how the structure of a Grade II* listed 1930s home of Gerald Schlesinger and Christopher Tunnard, managed to help keep a secret that would otherwise have criminalised its owners, as its 'LGBTQ' history has now been officially acknowledged in the nations heritage.
---

The IHBC helps UK Civic Trusts to celebrate the 50th anniversary of the introduction of Conservation Areas, with a fund allocation of up to £2500, including a prize of a place at the IHBC's Annual School on offer for the most effective project.