Beaux Arts style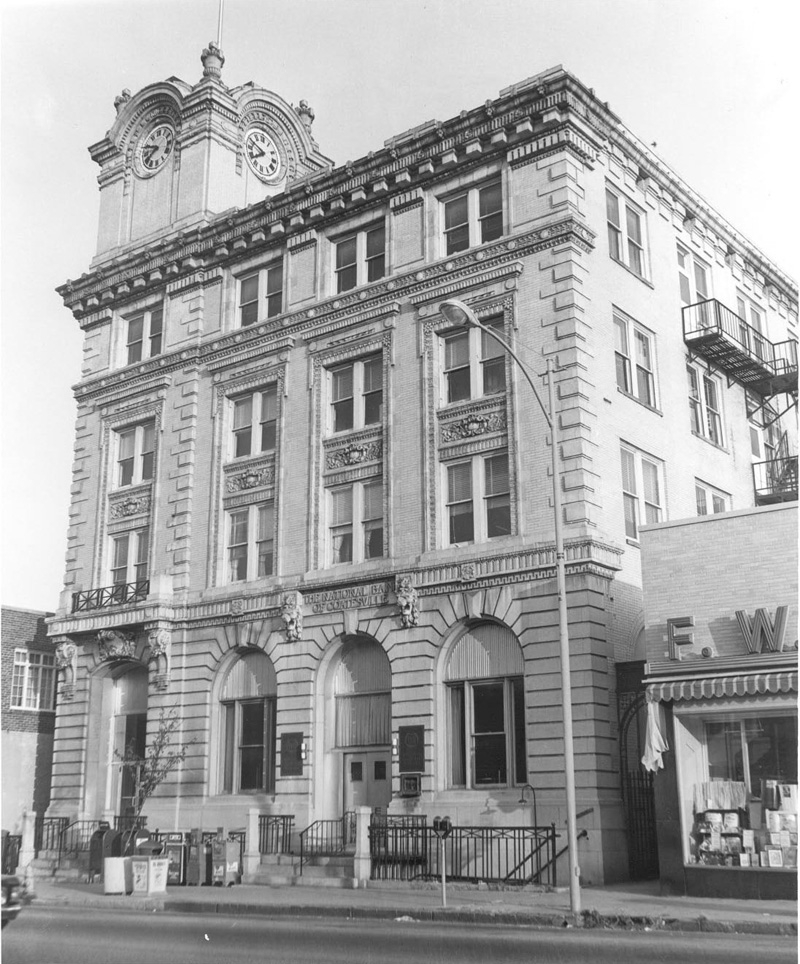 The Beaux Arts style (1885-1930), named for the premier French school of architecture, the Ecole des Beaux-Arts, was introduced to the USA by architects like Richard Morris Hunt who attended the prestigious school in the late-19th century.
Hunt designed the Newport, Rhode Island mansion of Cornelius Vanderbilt, 'The Breakers', in this style in 1892. The Beaux Arts style was most often seen in places where turn-of-the-century wealth was concentrated, major urban centers and resort communities.
The popularity of this style was advanced by the World's Columbian Exposition in Chicago in 1893. With its grandiose treatment of classic architectural forms, the Beaux Arts style was seen as an ideal expression of both corporate and civic pride. Buildings of this style are both formal and monumental with abundant and opulent decorative details.
The Beaux Arts style is especially suited for public buildings designed to deliver a strong symbolic message, such as libraries, museums, court houses, train stations, college buildings, post offices, schools, and government offices. Privately-owned Beaux Arts style mansions delivered a message as well, one of personal wealth.
The Beaux Arts style uses formal symmetry, Italian Renaissance form, and classical Greek and Roman decorative elements like columns, pediments and balustrades to create a grand and imposing architectural statement. Exterior decorative details include may include quoins, balconies, terraces, porches, and porticoes as well as ornamental windows and grand entrances. This style also featured lavish interiors including pilasters, arched openings, elaborate chandeliers, coffered ceilings, or marble fireplaces.
Commonly identifiable features of this style include:
Flat or low pitched roof.
Wall surfaces with decorative garlands, floral patterns or shields.
Symmetrical façade.
First story rustic stonework.
Grand and imposing in size and scale.
Roof line balustrade.
Pedimented or arched windows.
Columns on porches and porticoes.
The State Capitol Building in Harrisburg (see image below), completed in 1906 and designed by Joseph Huston, is a penultimate example of this style. Envisioned as a "palace of art," the Capitol building has opulent detail and classically inspired design. Described by President Theodore Roosevelt at its 1906 dedication as "the handsomest State Capitol I ever saw," the State Capitol is Beaux Arts style architecture at its most extravagant.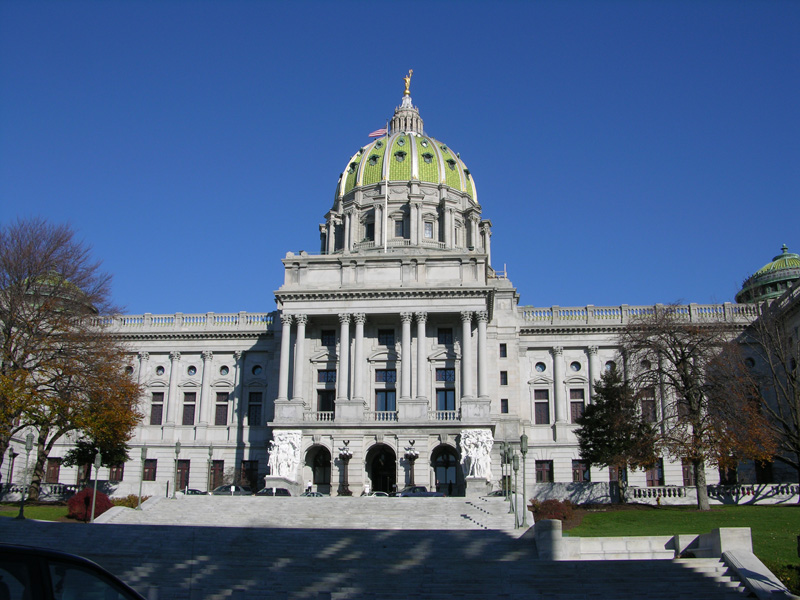 This article was written by PHMC.
--Pennsylvania Historical and Museum Commission
[edit]
External references
Featured articles and news
IHBC supports Civic Voice Convention 2016

The IHBC is delighted to be able to support again the annual convention of a key civic partner in England, the Civic Voice, at its forthcoming Convention, on 'Adding Value', in Chester, 21-22 October.
---
Newcastle-Gateshead to host the Great Exhibition of the North
The Exhibition will showcase the great creative, cultural and design sectors in the city and across the whole of the North of England.
---
Former Leeds munitions factory scheduled
A former munitions factory in Leeds has been designated as a scheduled monument.
---
Queensferry Crossing featured in the Guinness World Records
The Scottish Government has announced that the Queensferry Crossing's centre tower deck has been recognised by Guinness World Records as the largest freestanding balanced cantilever in the world.
---
Heritage Lottery Fund projects to create more than 100 jobs
£48 million of funding has been announced by the Heritage Lottery Fund (HLF), creating over 100 jobs.