IHBC welcomes Heritage Protection Reform Proposals
This article was created by The Institute of Historic Building Conservation (IHBC). It was originally appeared in the IHBC NewsBlogs
---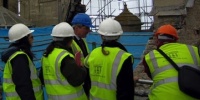 The IHBC has welcomed the Historic Environment Forum (HEF) consultation on 'Heritage Protection Reform Proposals' for England, which the institute has been contributing to for some time 'without prejudice', and with the consultation to close on 19 September [2016].
Mike Brown, immediate past chair of the IHBC comments, 'I have been closely involved in developing these proposals over the last two years on behalf of HEF, working with a wide range of sector interests and Historic England. We have kept close contact with DCLG and DCMS so that the ideas developed are the ones with most potential within government.'
'From the start our concern has been, 'how can we address the resourcing shortfall in conservation capacity within Local Planning Authorities given that no new money is likely to be made available' and 'How can we best protect heritage in these straightened times?'.
'I can't say I agree 100% with every idea put forward, but much of it is common-sense. The more radical ideas, perhaps reflect our times and the urgent need for a more imaginative approach. Of course, those ideas will need detailing and careful monitoring to ensure they work and do not lead to unexpected outcomes.'
'HEF ran two workshops on the outline ideas last October, one in London and one in Birmingham were they were well-received. We have now developed them in more detail and want to test the water, this time with a broader base of heritage interests and individuals. Given there is a new government there is, perhaps, a new opportunity to influence Ministers. I encourage members to look at the proposals with an open mind and feed into the IHBC's response your thoughts and any alternatives.'
The HEF writes:
The Historic Environment Forum (HEF), the high-level sectoral committee, has been concerned for many years by the continuing reduction in heritage and planning resourcing in local authorities. In 2014 HEF set up a working group, the Historic Environment Protection Reform Group, to address these problems and devise solutions. HEF consulted key heritage stakeholders on 15 proposed reforms in October 2015. These proposals have now been worked up in more detail, and HEF is seeking further input from stakeholders in this summer 2016 consultation.
The Historic Environment Forum welcomes all responses to this consultation. Everyone is encouraged to answer the general question (Question 12), but HEF would particularly welcome responses on the more specific questions which precede it.
Responses should be sent to The Heritage Alliance acting as the Secretariat for HEF to kate.pugh@theheritagealliance.org.uk
For further information see the Heritage Alliance -http://www.theheritagealliance.org.uk/historic-environment-forum/
---
External references
IHBC Jobs etc – see: http://ihbconline.co.uk/jobsetc/
IHBC NewsBlogs see: http://ihbconline.co.uk/newsachive
Featured articles and news
IHBC Gus Astley Student Award judge for 2016 is David Trench CBE FCIOB Project Manager and co-founder of Designing Buildings Wiki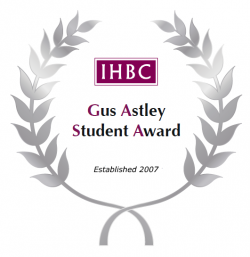 The IHBC is delighted to announce the judge for the 2016 IHBC Gus Astley Student Awards as David Trench CBE FCIOB, one of the UK's leading project managers, who is also a co-founder and chair of Designing Buildings Wiki (DBW), host platform for the IHBC's Conservation Wiki.
---
IHBC congratulates Heritage Trust Network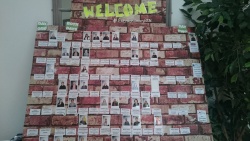 Co-sponsor IHBC has welcomed the first conference of the Heritage Trust Network (HTN), successor to UKAPT, which took place in Birmingham's Custard Factory on 13-14 October, and closed with the new organisation's first AGM.
---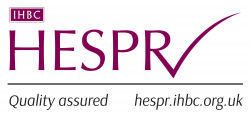 This week the Director's top tender pick from the Bulletin features the Glasgow Building Preservation Trust (GBPT) scheme for the redevelopment of the West Boathouse on Glasgow Green, valued at £250,000.
---
Locals table rival plans for Clerkenwell Royal Mail site
A group of Londoners concerned at plans for almost 700 mostly luxury homes on the Royal Mail's Mount Pleasant sorting office site in Clerkenwell, already granted permission, has requested approval for a rival design intended to provide 40 more affordable homes under a 'community right to build' application.
---
Fire guts 18th century Grade II Cosgrove Hall mansion
A fire has gutted the Grade II-listed, privately-owned mansion Cosgrove Hall, near Milton Keynes in Northamptonshire.
---
British Property Federation survey highlights planning officers concerns
A survey by the British Property Federation (BPF) and GL Hearn has revealed that 65% of planning officers concerned that the system is getting worse, but also highlighted that the Northern Powerhouse decided 22% more major applications per resident than Greater London area.
---
English Heritage launches conservation appeal
English Heritage (EH) has launched a conservation appeal 'Appeal to help support this vital work and safeguard our historic places for future generations'.
---
Derry-Londonderry transport hub solution for at risk building
The Ulster Architectural Heritage Society (UAHS) has announced that a listed building currently at risk, Waterside Station, is to be the centre of a new transport hub in Derry-Londonderry.